If you are looking for traditional Spanish drinks without alcohol, you are in the right place.
Most of these drinks are suitable for children and adults and can be enjoyed at any time of the day – whether you want a different drink for breakfast or a non-alcoholic drink to serve to your guest at a house party.
We have compiled a list of 17 delicious alcohol-free drinks that you can easily recreate at home or add to your list for your trip to Spain.
Spanish Non-alcoholic Drinks
One of the most classic non-alcoholic drinks is leche merengada, a drink that children often enjoy in the late afternoon, or merienda time, as Spaniards will say.
This sweet drink originated in Eastern Spain; however, it is popular across the country, so you can have it in many coffee shops.
Made with milk, sugar, cinnamon, lemon, and white eggs, this is a delicious drink perfect for all ages.
It is an easy drink that you can prepare at home, but it does require a bit of patience since it needs to cool down and be frozen.
2. Horchata – Tiger nut milk (Valencia)
Horchata is a synonym for Valencia. This refreshing non-alcoholic drink is all you need on a summer afternoon to cool you down.
This drink is made with only three key ingredients: Valencian tiger nuts, cold water, and sugar. Despite the simplicity of ingredients, it is a drink full of flavor.
If you go to Valencia, you definitely need to try this traditional drink. It is often served with fartons, a delicious, sweet bread.
Chocolate a la taza is one of those drinks that are perfect on a winter rainy and cold day. Children and adults love this thick hot chocolate that is normally served with a couple of churros.
This hot chocolate is made with black chocolate (70% cocoa), milk, sugar, and sometimes cornflour to thicken it.
It is very easy to make at home, and a good thing about making this hot chocolate is that you know exactly what you are adding to it, unlike bought hot chocolate boxes.
You can try this delicious hot chocolate anywhere in Spain, and we can guarantee that you will want to have it again and again.
Granizado de limón is a popular summer drink that you can enjoy at any ice cream shop, and sometimes coffee shops, across Spain.
It is a very simple drink that consists of lemon, sugar, and water. Although you will find good homemade lemon slushies in some ice cream shops, this is the type of drink that is better to make at home.
When you make it at home, you can play with the acidity of the lemon to suit your palate.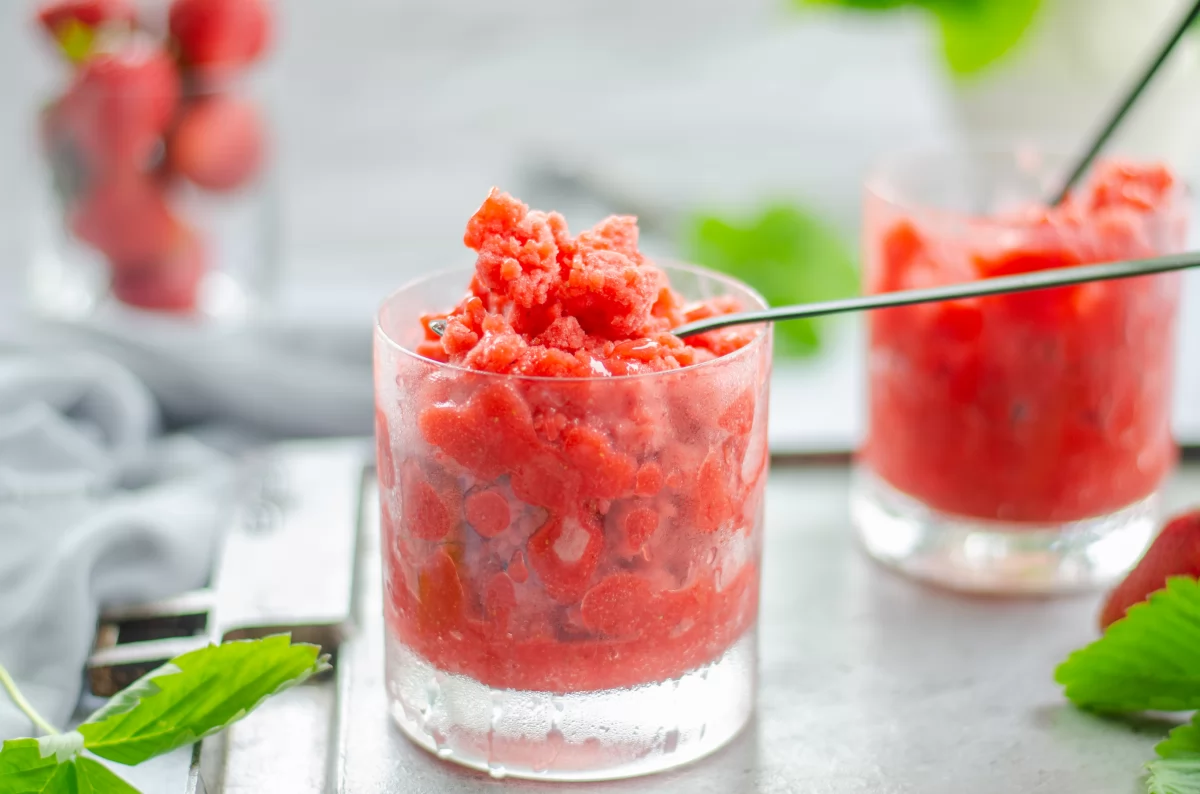 Similar to the granizado de limón, this slushy is a hit in the summer. It is light, refreshing, and delicious to have at any time of the day.
Made with strawberries, sugar, water, and a bit of lemon juice, this will become your new favorite drink on a warm afternoon.
A twist on the traditional lemon slushy, this pineapple slushy takes you to the tropics.
Granizado de piña consists of a slushy with ingredients like pineapple, ice, a bit of lime juice, and natural yogurt (optional).
It is an easy drink that you can serve at any summer event – barbecues, birthdays, or any swimming pool party.
With this granizado de piña you can't go wrong!
Are you a coffee lover? Then you will love granizado de café. This coffee slushy is a summer drink that can be enjoyed in the morning, afternoon, or after any big meal.
To make the coffee slushy, you will need coffee, sugar, and lemon juice. It is ideal that you use pure coffee (black coffee) for the slushy.
It is a simple recipe that you can put together in less than an hour and will cool you down on a hot day.
8. Mosto – Grape juice (Andalusia)
Mosto is the perfect non-alcoholic and healthy substitute for wine. It is a recipe that comes from many years ago, and it is believed that have many health benefits like strengthening your immune system and beating tiredness.
Making mosto isn't difficult at all, and you will only need one single ingredient: grapes!
Blanco y negro is the go-to drink for coffee lovers in the summer. Refreshing, delicious, and sweet, you will be impressed by this Spanish non-alcoholic drink.
This coffee-based drink consists of black coffee that is blended with ice and served in a glass with ice cream and sprinkled with cinnamon.
Blanco y negro is the perfect solution for a warm afternoon.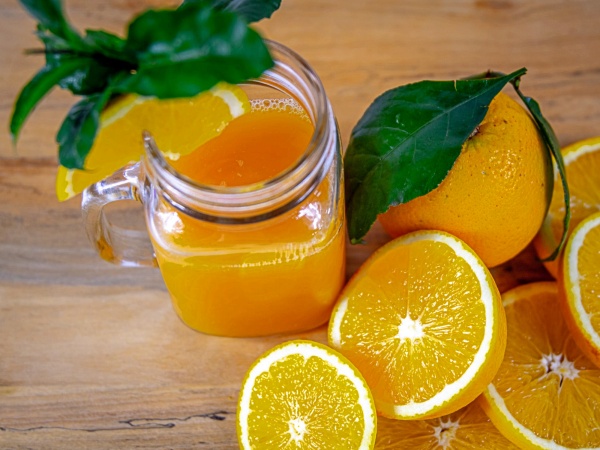 Zumo de naranja is a classic drink usually drunk at breakfast, but you can have it at other times of the day too.
Regardless of the season, this fresh squeezed orange juice will boost your energy and provide your body with nutrients and vitamins.
To make it, you only need oranges; we recommend buying high-quality oranges to make the perfect orange juice.
Some oranges can have a strong acid flavor, so you can add honey or sugar to minimize it.
11. Café bombón – Coffee with condensed milk (Valencia)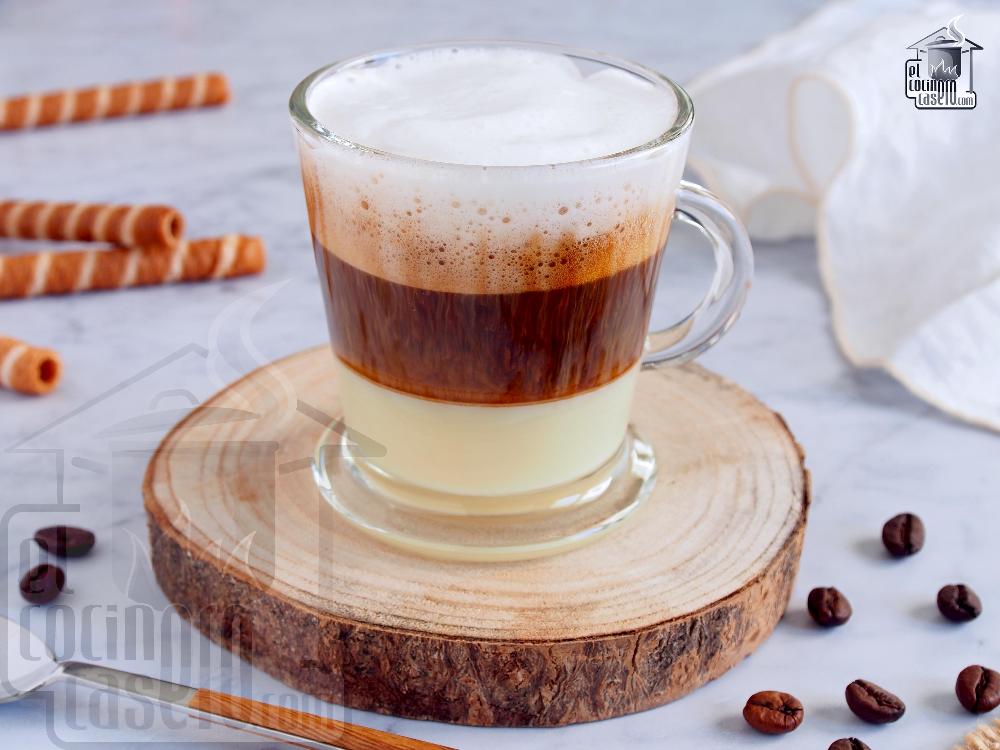 Café bombón is the perfect coffee recipe for those who have a sweet tooth and prefer a light coffee flavor.
This three-ingredient drink is made with espresso, condensed milk, and milk, and it is straightforward to prepare. You only need to pour the condensed milk into a coffee glass, the freshly made espresso, and froth milk.
Café bombón is always a delicious treat to have in the late afternoon.
Cortado is another traditional type of coffee in Spain that is very popular, and you can easily find it in any cafeteria (coffee shop).
For this drink, you will need to make an espresso coffee and add a small amount of steamed milk on top.
The key to making the best cortado is that the steamed milk creates a micro-foam that doesn't separate from the espresso shot.
Café con leche is one of the most popular coffee drinks in Spain. It is part of the coffee culture in Spain, so you can have it at any time: breakfast, after lunch, or merienda.
If you are wondering how to make café con leche, it is not difficult! You will need a shot of espresso and steamed milk. You can add white or brown sugar if you like your coffee sweeter.
This coffee is perfect to have with a few biscuits or a pastry!
14. Manchado – Milk with a splash of coffee
If you don't like the strong flavor of coffee, Manchado, also called café lágrima, is the ideal type of coffee for you.
To make this coffee, you will need a warm glass of milk, to which you will add a few drops of coffee.
Limonada is a great and refreshing drink for kids and adults. Although you can find lemonades in most coffee shops and bars, nothing can beat a homemade lemonade.
Not only is it easy to make but healthier too! If you are making lemonade at home, you will need lemon juice, water, sugar, and ice cubes.
A fantastic thing about lemonades is that if you get bored of the traditional one made with lemons, you can try to add other fruits like watermelon.
16. Té moruno – Moroccan-style mint tea
Té moruno originated in Morocco, however, it is a very common drink in certain regions of Spain like Melilla, Ceuta, and Andalusia. Nevertheless, you can find this tea in many "teterías" tea shops in other regions too.
This tea is made with ingredients like gunpowder tea, fresh mint, water, and brown sugar. It is delicious, light, and goes perfectly with biscuits.
17. Granizado de cebada – Barley slushy
Granizado de cebada, also called granizado de agua de cebada, is a nutritious drink that you will love having on a summer day.
Made with barley, water, cinnamon, lemon, and sugar, this drink is light and delicious.