Murcian cuisine has incredible dishes that make the most of local produce. Of course, vegetables are a cuisine staple, but you can also enjoy delicious meat, fish, and rice dishes.
It is very diverse because of all the influences from other cuisines, like the Valencian and Castile La Mancha cuisine.
If you are ready to discover flavourful dishes, we have compiled 20 Murcian recipes you want to add to your recipe book.
Murcian Recipes
1. Ensalada murciana (o mojete) – Murcia-style salad
Ensalada murciana, or mojete murciano, is one of the most famous salads in Murcian cuisine. It is refreshing and full of flavors, making it perfect for those hot days in summer. However, it is also a typical dish to enjoy at Spring and September fairs.
This Murcian salad is straightforward to make. You will need plum tomatoes, spring onions, tuna, eggs, black olives, olive oil, and salt.
Enjoy this salad with a few slices of bread.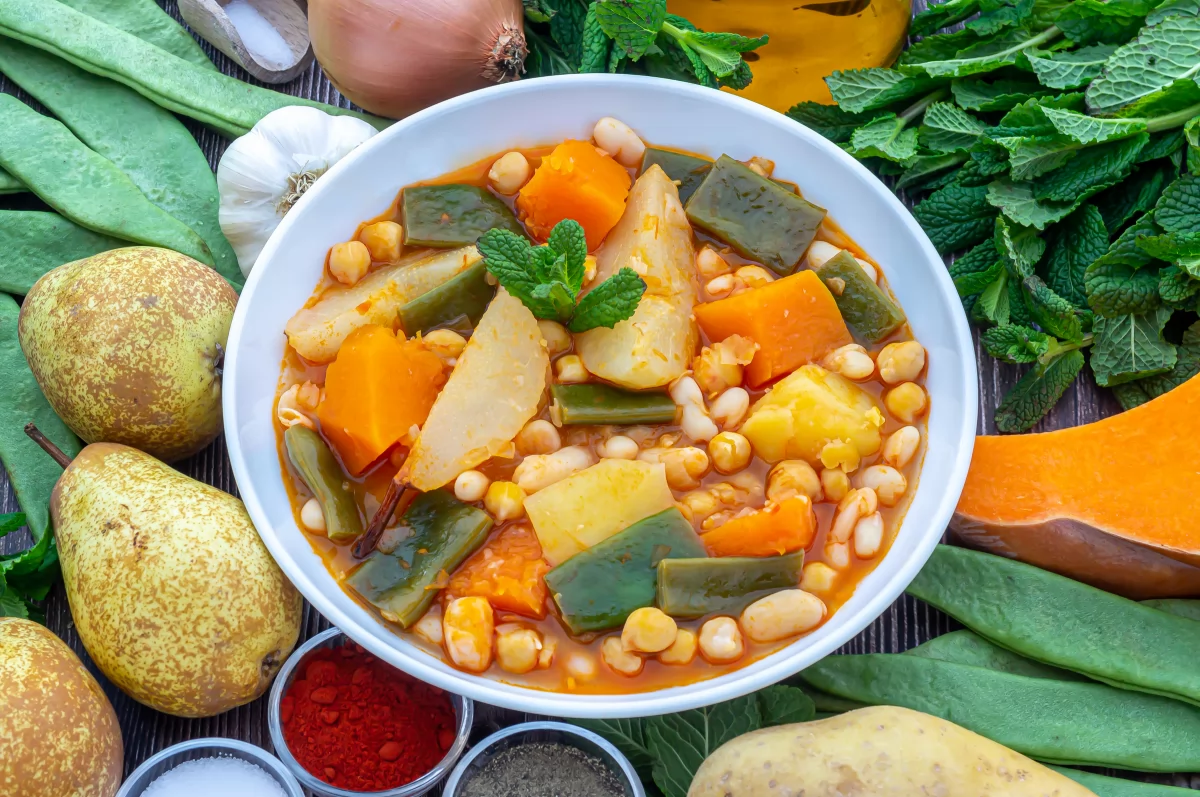 Olla gitana is a synonym for comfort food. This vegetable stew is famous in Murcia and other regions like Andalusia and the Valencian Community.
It is a healthy and very nutritious recipe packed with vegetables. The key ingredients to make olla gitana are pumpkin, potatoes, green beans, onions, homemade tomato sauce, chickpeas, white beans, sweet paprika, and garlic.
Another unusual ingredient that is often added to this stew is pears.
3. Pisto muricano – Murcia-style ratatouille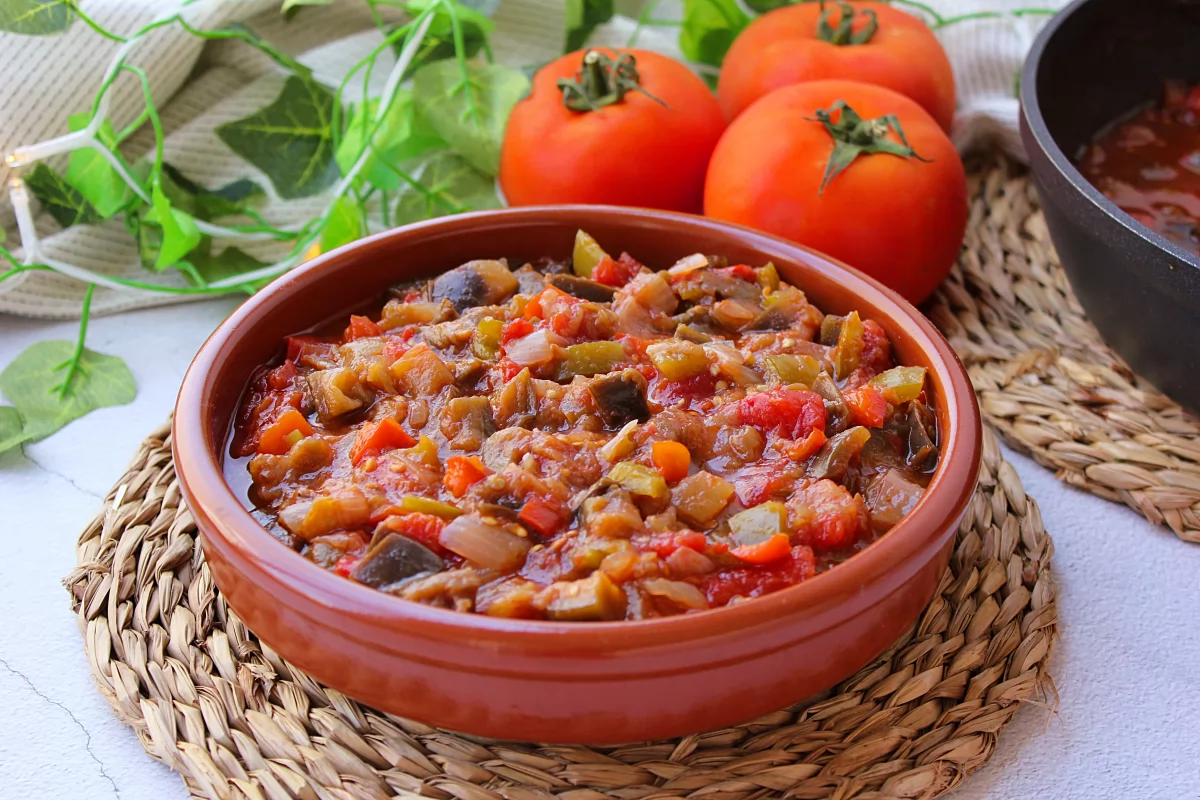 If you love a good vegetable recipe, pisto murciano must be on your list. It is a light, healthy, delicious dish using various locally sourced vegetables.
Aubergines, red and green peppers, tomatoes, onions, olive oil, sugar, and salt are the only ingredients this Murcia-style ratatouille needs.
Enjoy with a few slices of bread to dip in the sauce at lunchtime. If you want to make it more filling, add a fried egg on top.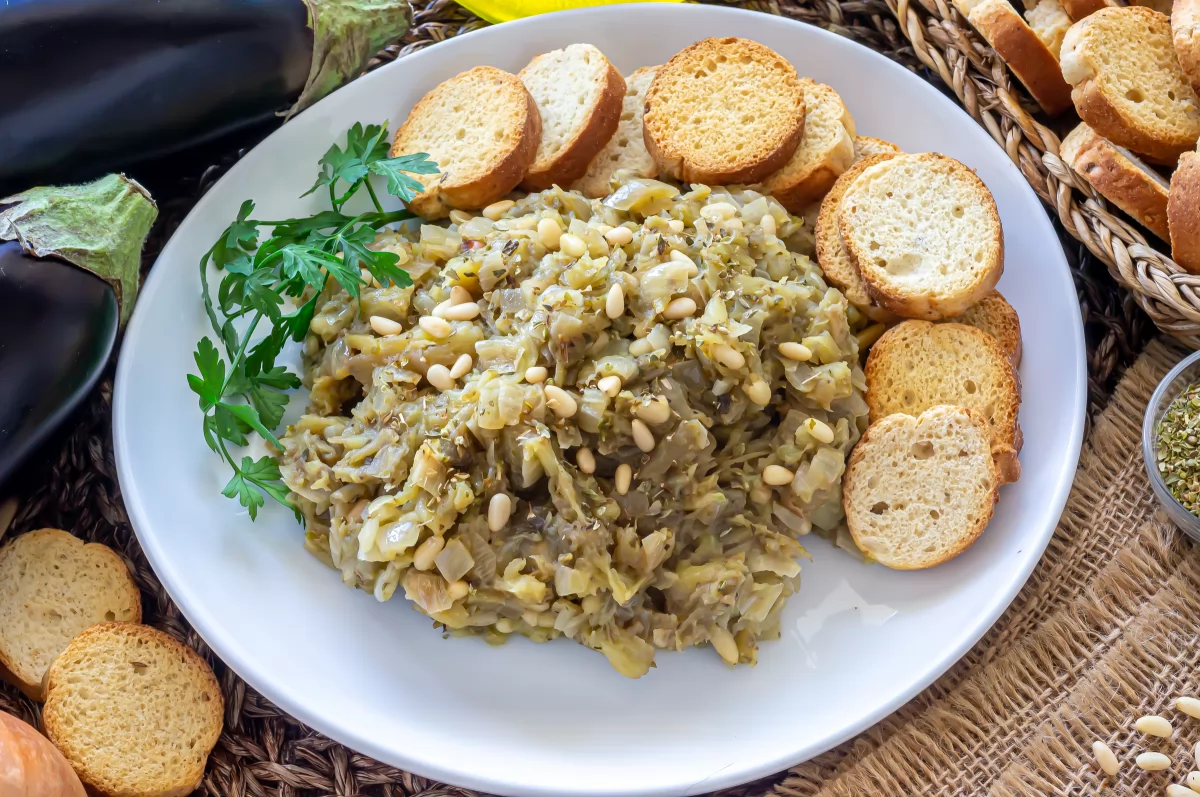 Morcilla de verano is a classic Murcian starter. Even though its name mentions morcilla, which means black pudding, it doesn't include it. However, it's named like this because the smell and flavors are similar to black pudding.
The dish is made with only a few ingredients: aubergines, onions, pine nuts, oregano, olive oil, salt, and pepper.
It is often served with a few breadsticks or bread.
5. Zarangollo – Courgette and onion scramble
A humble but delicious recipe is Zarangollo. It is a classic recipe that locals love cooking and eating as a tapa any day or on special occasions like spring holidays and the fair of September in Murcia.
This Murcian recipe has only three essential ingredients: courgette, onion, and egg. It is effortless to prepare and won't take much of your time.
Serve this courgette and onion scramble with a few pieces of bread.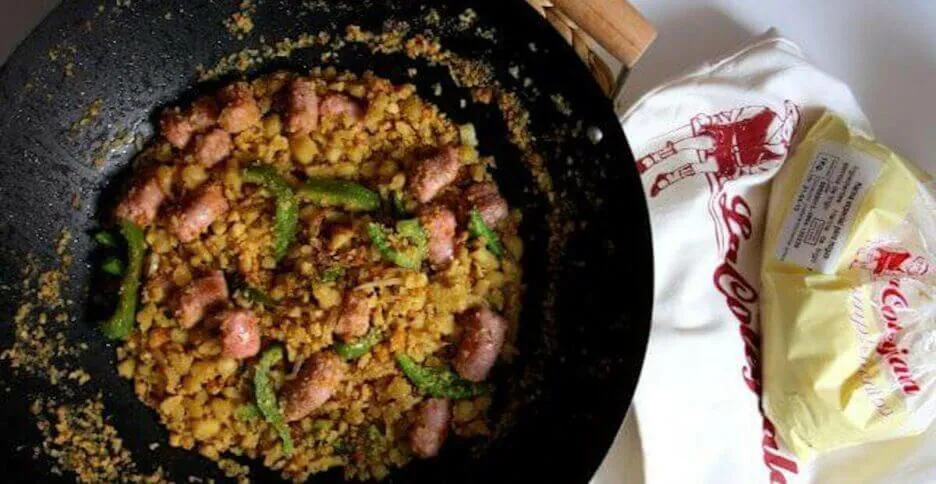 Gachasmigas is the remedy for any cold and winter day in Murcia. This traditional recipe is humble as it used to be a dish served to those working long hours.
It is also a recipe in which you can use any ingredients you don't want to waste, such as vegetables, meat, and even fish.
However, if you want to make the original recipe, you will need flour, olive oil, water, and salt for the migas and sausages, peppers, onions, and garlic for the topping.
Who doesn't like a rice dish? Arroz y habichuelas is a typical rice dish in Murcia, and it's a hundred percent vegetarian. It is a recipe that every household (or every grandma) claims to make the best.
It is made with rice, green beans, potatoes, ripe tomatoes, artichokes, turnips, paprika, garlic, ñora peppers, saffron, and salt.
Arroz y habichuelas is a perfect dish to serve at a family or friend gathering.
Another popular dish in Murcia, especially in the Mar Menor and Cabo de Palos area, is arroz caldero. It is a soupy rice with fish with a cooking method similar to the classic paella.
The key ingredients to prepare this rice are bomba rice, tomatoes, fish stock, sea bass, ñora peppers, garlic, and saffron.
This delicious dish is often served with homemade aioli sauce.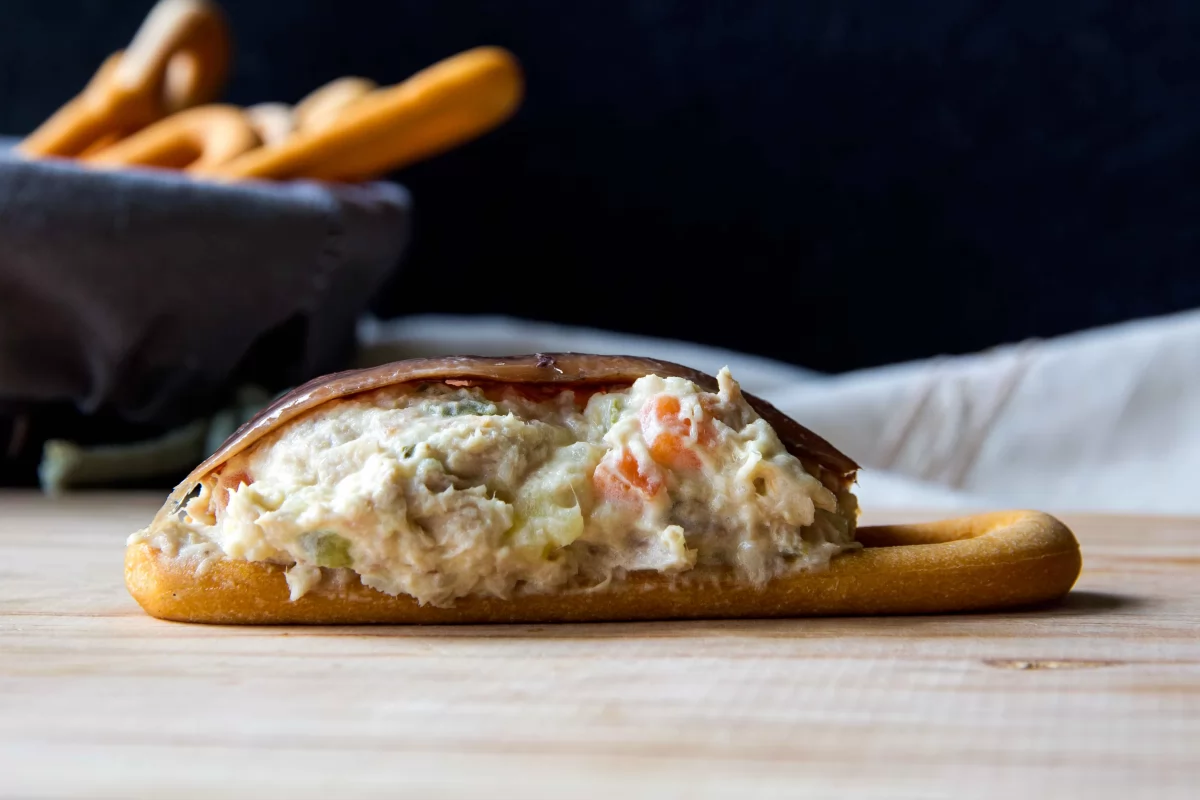 Marineras murcianas are one of the most well-known tapas in Murcia, although you can also find them in other regions of Spain.
This tapa consists of a rounded breadstick topped with homemade Russian-style salad and an anchovy.
It isn't difficult to prepare, but the Russian salad will take some time to assemble.
Marineras are ideal for any occasion (birthdays, friends' gatherings, and more!)
10. Montaditos – Toasted bread with cheese and sobrasada spread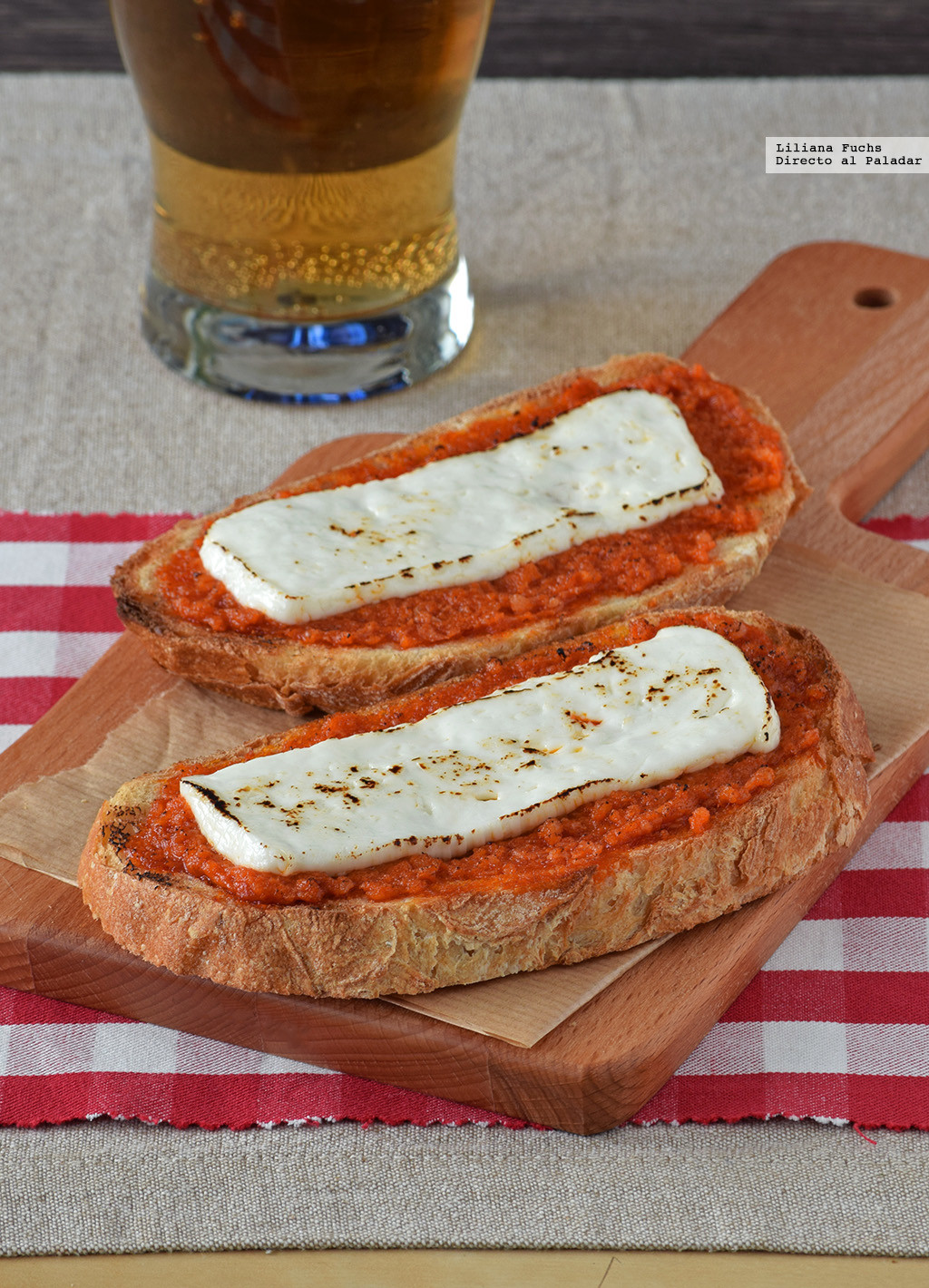 If you are looking for an easy-to-make starter, montaditos are perfect. These typical tapas are simple but delicious. They are popular, and you will likely find them in any bar in Murcia.
They are made with four key ingredients: slices of rustic bread, sobrasada spread, goat cheese, and olive oil.
Grill the sliced goat cheese for a few minutes until golden. Then, add the sobrasada spread and cheese to the bread — season with black pepper.
Octopus lovers must try pulpo al horno, a classic recipe that is very popular in Murcian and other parts of Spain.
This dish contains octopus, potatoes, onions, leeks, tomatoes, sweet paprika, lemon juice, olive oil, and a splash of white wine.
It is a fantastic recipe to prepare on the weekend and enjoy with a glass of white wine.
Magra con tomate, also known as magro con tomate in other regions, is a typical tapa dish in Murcia. It is simple but so delicious that there is no doubt that you will want to eat it again and again.
This dish is made with pork loin, green pepper, onion, tomato sauce, chicken broth, white wine, olive oil, salt, and pepper.
You can enjoy this dish as a tapa or as a main course when adding a side of chips.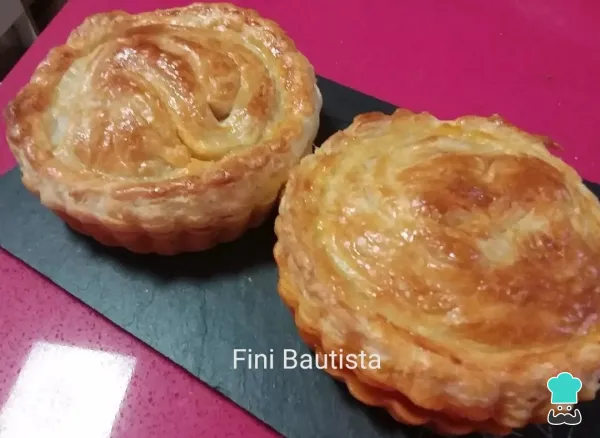 If you are looking for a quick bite at lunchtime, you will love pastel de carne murciano. This pastry is filled with meat and hard-boiled egg; it is a classic in Murcia.
You can find them across bakeries in the region. However, if you decide to make these pastries at home, it won't take much of your time.
You will only need puff pastry, ground beef, chorizo, eggs, and white wine.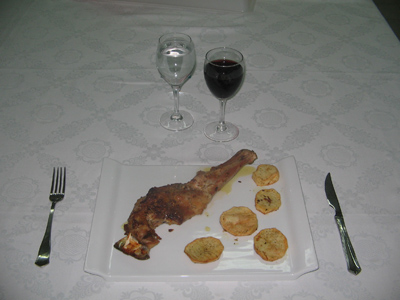 Tartera Caravaqueña is a traditional dish in the northeast of Murcia, especially in Caravaca de la Cruz. This recipe dates back to the Muslim time in Spain and has been a star dish since then.
The main ingredients to prepare this meat dish are lamb shoulder, potatoes, white wine, garlic, thyme, olive oil, and salt.
It is a fantastic dish for family gatherings.
15. Michirones – Broad bean stew
If you love a good stew, you must try michirones murcianos when you visit Murcia. It consists of a broad bean stew full of flavors. It is a popular dish served in the fairs celebrated in Murcia.
This hearty stew is made with broad beans, chorizo, pancetta, onion, garlic, sweet paprika, olive oil, and salt.
Serve with a few pieces of bread and a glass of red wine.
Pastel de Cierva is a flavourful Murcian pie that is worth trying. The pie is perfect as a main lunch course or a light dinner snack.
The filling for the pie contains chicken breast, hard-boiled eggs, carrots, leeks, onions, rosemary, salt and pepper.
Chicken and vegetables are always a winning combination.
One of the most famous sweets in Murcia is pajarote. It is a sweet that uses lemon leaves, but don't eat them! The main goal of using the leaves is to create a beautiful lemon aroma and taste.
Other ingredients needed for these sweets are flour, milk, eggs, lemon zest, dried yeast, sunflower oil, cinnamon, and sugar.
They are irresistible!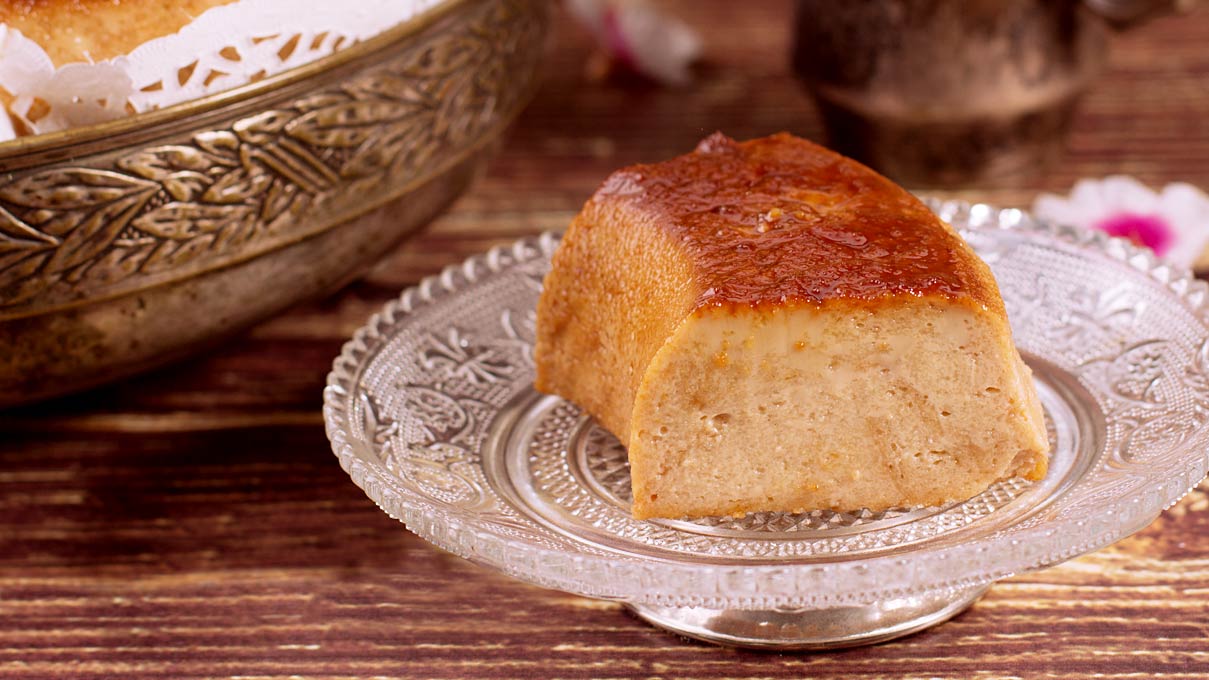 Pan de Calatrava is a delicious Murcian pudding made with a few ingredients: milk, eggs, cupcakes, vanilla extract, and sugar.
It is an easy dessert that will surprise your guests.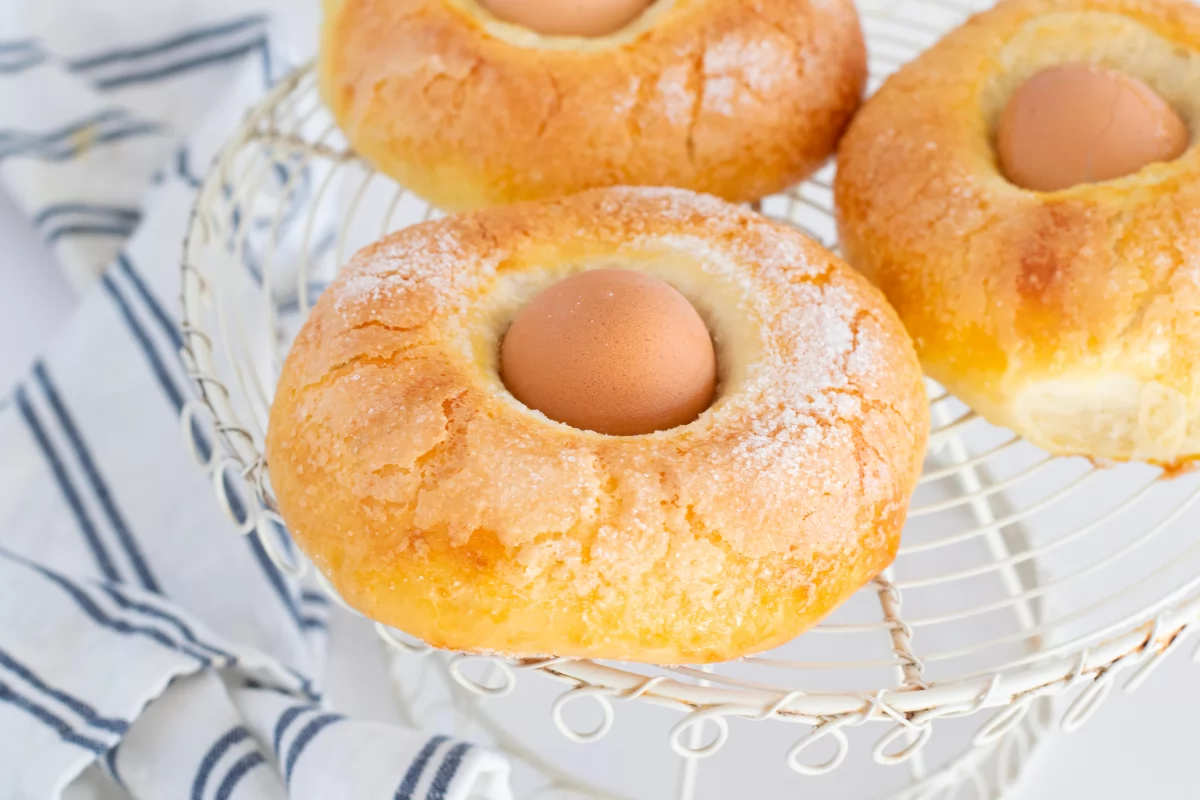 When Easter is around the corner, Mona de Pascua is the star of every bakery in Murcia.
The ingredients to bake this sweet bread are flour, egg, milk, sugar, dried yeast, lemon zest and sunflower oil.
Once they are ready, they are decorated with hard-boiled eggs and sprinkled with icing sugar.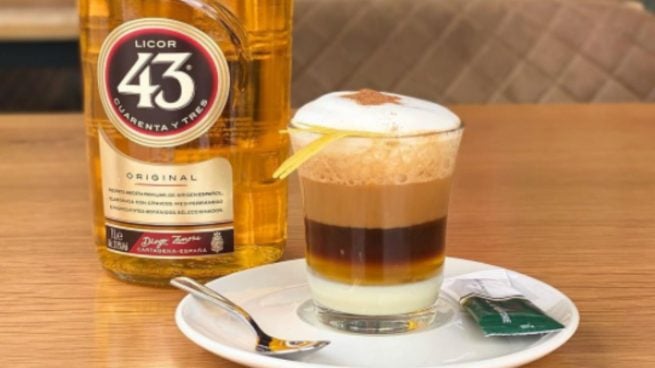 Café asiático is a strong coffee that coffee lovers must try in Murcia. It is made with espresso, condensed milk, cognac, Licor 43, cinnamon, lemon peel, and ice.