There is much more than wines in the La Rioja region. The cuisine of La Rioja is the perfect combination of high-quality wines, delicious stews made with local vegetables and pulses (like caparron beans), and the use of different meats like rabbit and quail.
If you are curious about its gastronomy, we have compiled 15 typical recipes in La Rioja.
La Rioja Recipes
1. Patatas a la riojana – La Rioja-style potato and chorizo stew
Patatas a la riojana is one of the most famous dishes in La Rioja. It is budget-friendly, easy to make, and perfect for those cold and rainy days.
If you are ready to make this Rioja-style stew, you need potatoes, fresh chorizo sausage, peppers, choricero pepper, onion, paprika, olive oil, and salt.
The smoky flavors coming through the chorizo and spices make it delicious.
Serve warm with a few slices of bread.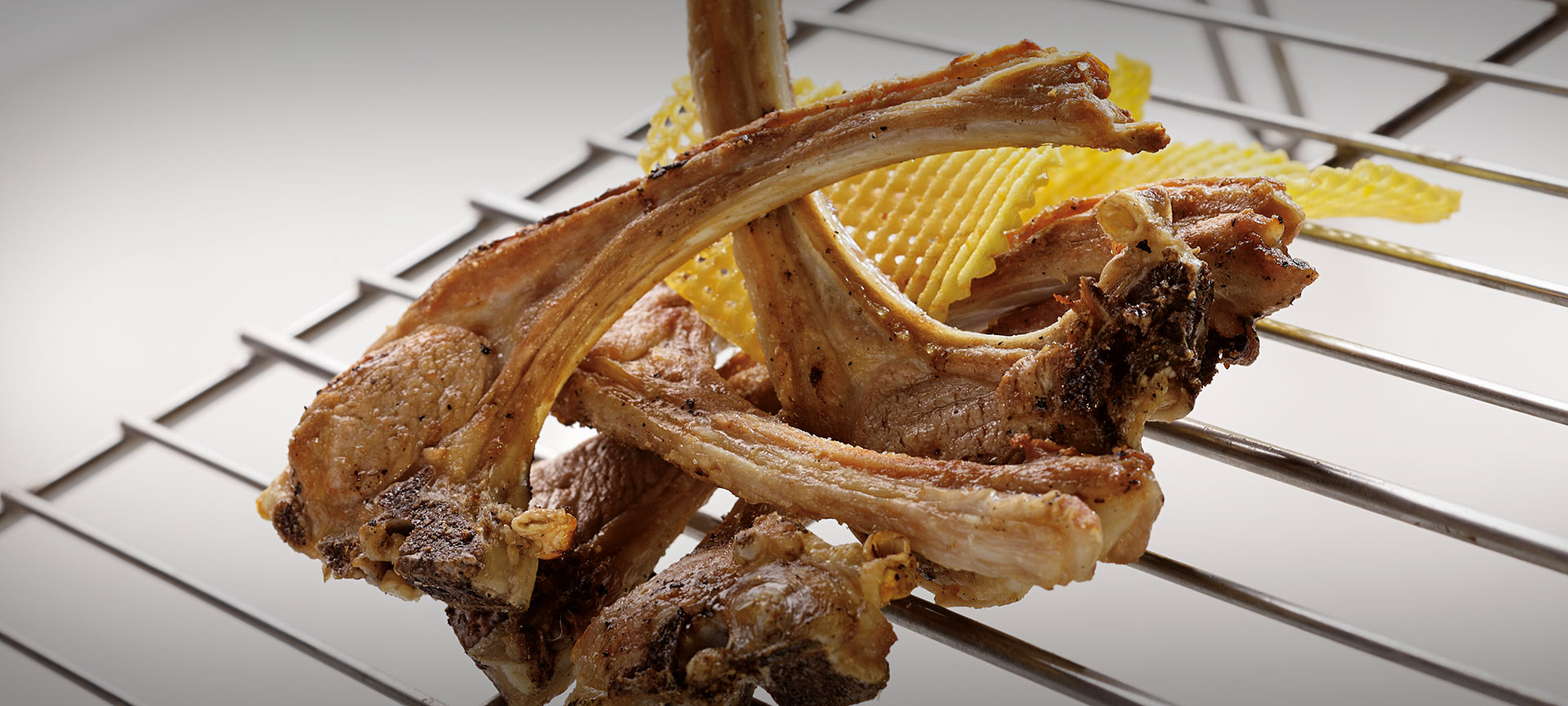 Meat lovers must try chuletas de Cordero al Sarmiento in La Rioja. This traditional recipe is simple, but you will be surprised by the taste of these lamb chops.
Lamb chops are grilled in a fire made with vine shoots, giving the chops a fantastic aroma once they are ready, season with salt on both sides.
The best way to enjoy these grilled lamb chops is with a side of roasted vegetables or homemade chips.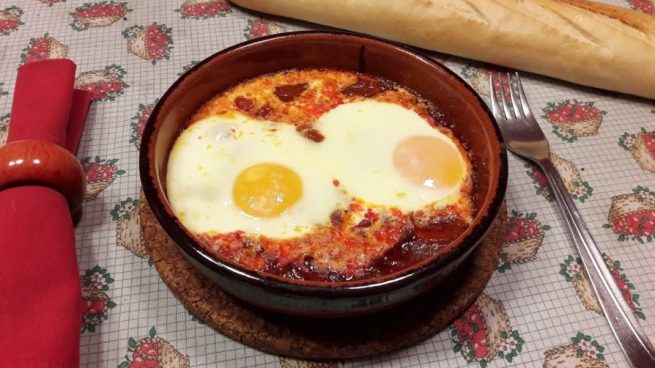 Huevos a la riojana is a typical dish whose main ingredient is the egg. It is a fantastic recipe with different flavors and textures and a spicy touch.
It is made with eggs, green and red pepper, potatoes, spicy chorizo, tomatoes, onions, garlic, olive oil, salt, and pepper.
La Rioja-style eggs are ideal for lunch with friends or family on a Sunday afternoon.
Sangre frita a la riojana is one of those dishes that you either love or hate. Unfortunately, it isn't for everyone's taste as it is a bit unusual and not very famous among travelers and abroad.
This traditional recipe consists of fried sangre (dice-shaped coagulated lamb blood) in a sauce made with tomatoes, onion, garlic, and basil.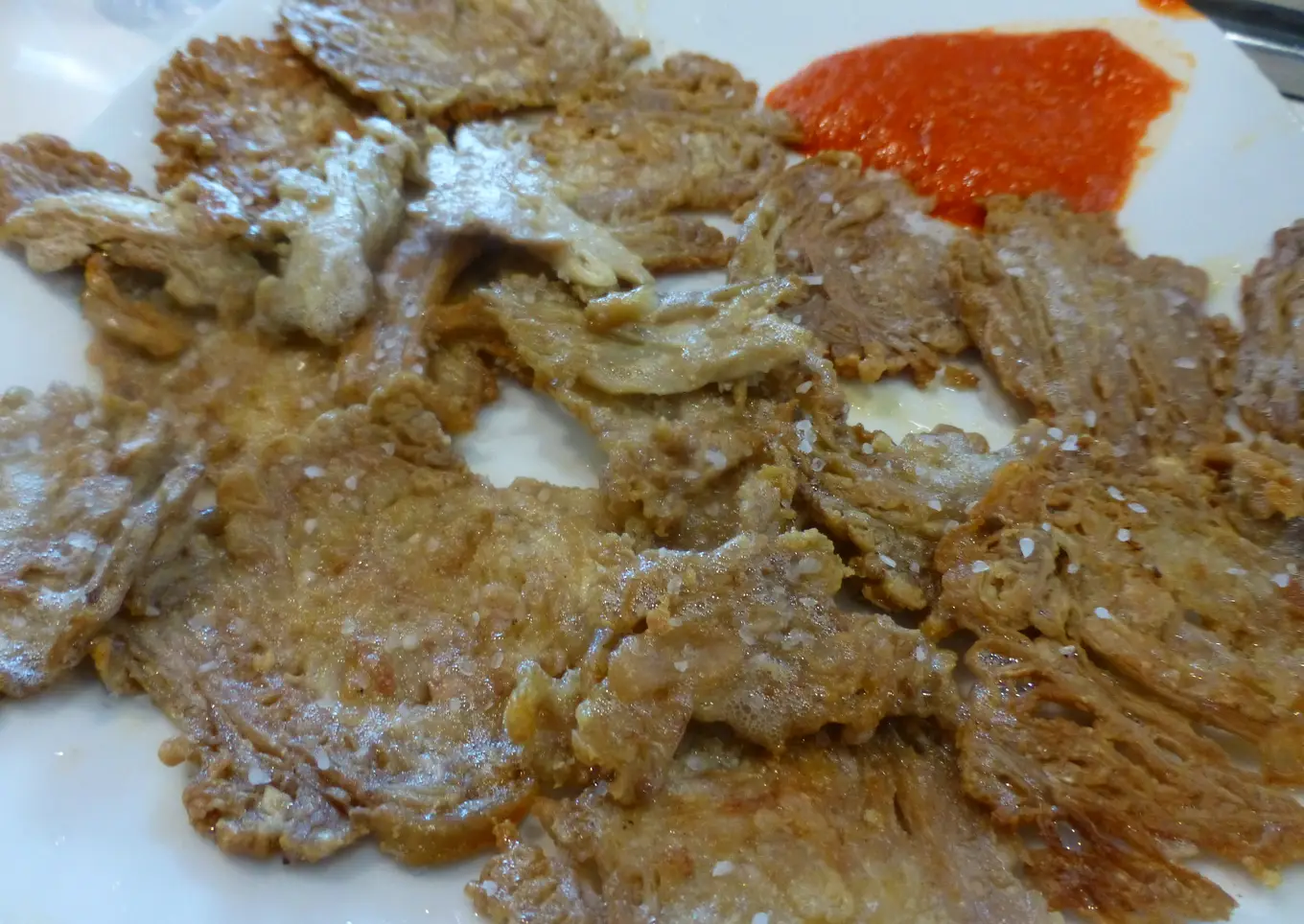 If you are looking for a popular starter in La Rioja, embuchado riojano is the one. It is on every bar's menu and is always a hit, especially if you love the intense lamb flavors.
This classic dish is made with lamb tripe, piquillo peppers, olive oil, and salt. The lamb tripes are fried until crispy and served in a bed of piquillo peppers.
It is a great starter to enjoy with a glass of red wine.
Bacalao a la riojana is a dish to add to your recipe book. Cod is beautifully cooked in a tomato sauce packed with flavors. It is a fantastic recipe for anyone who loves fish.
The ingredients to prepare this Rioja-style cod recipe are cod loins, tomato sauce, flour, red peppers, onions, white wine, sweet paprika, bay, garlic, olive oil, and salt.
Serve with a few slices of bread and a glass of La Rioja or other red wine.
7. Fritada riojana – Fried vegetables in tomato sauce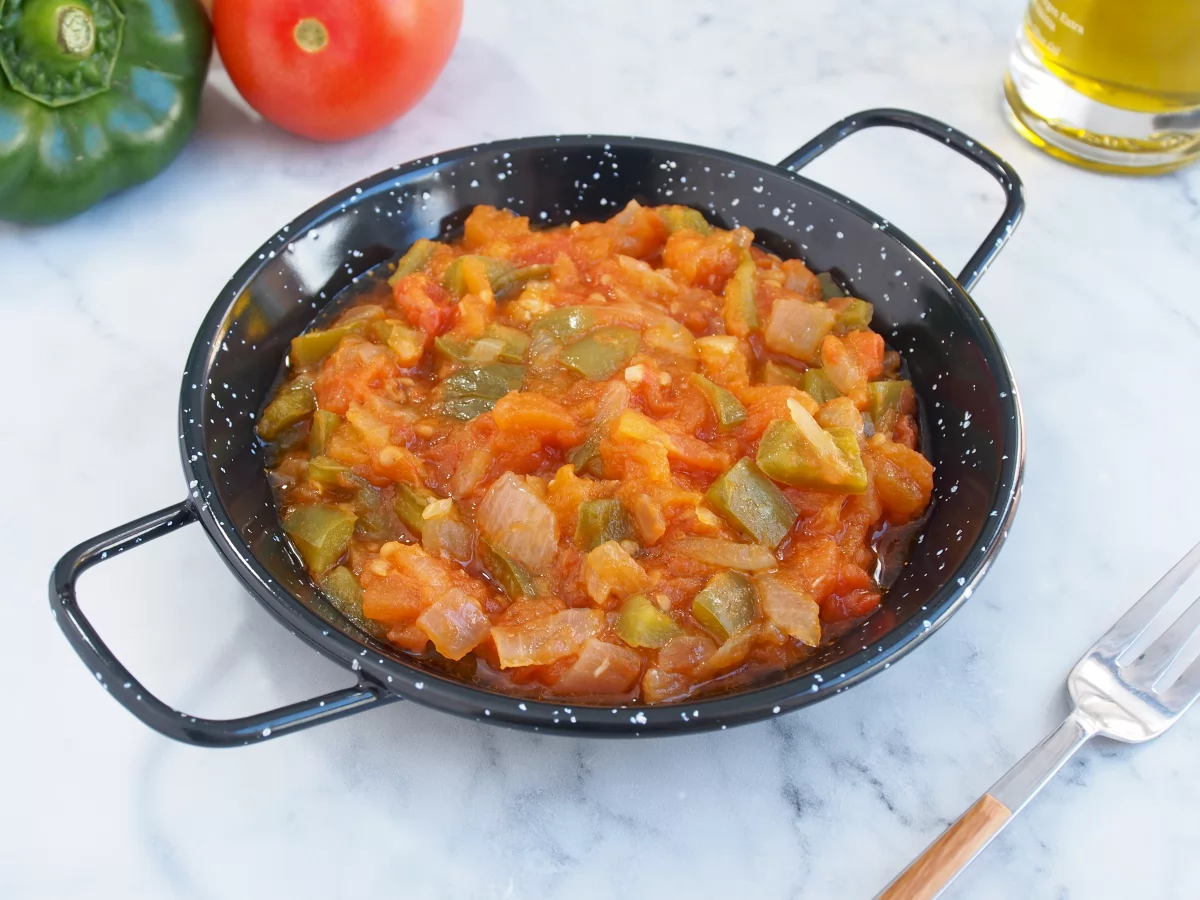 Are you looking for a vegetarian dish? Fritada riojana is the one. It consists of fried vegetables cooked in a delicious homemade tomato sauce, usually served as a starter or side dish.
To make this dish, you will need tomatoes, green peppers, onions, garlic, olive oil, salt, and sugar.
Trucha a la riojana is a delicious healthy fish dish that is straightforward to prepare and full of flavors.
Fresh trout, Serrano ham, flour, olive oil, and salt are the only ingredients needed for this recipe. First, fry the Serrano ham and put it inside the fish. Then, fry the fish until golden.
A healthier alternative to this traditional recipe is to roast the fish.
Regardless of how you cook the fish, it is a fantastic recipe to serve at family and friends' gatherings. Serve the fish with a side of roasted potatoes and vegetables.
Caparrones is a synonym for comfort food. This typical recipe of La Rioja is a classic dish in the winter months. It is packed with meat and beans, so you won't be hungry after having this stew.
It is made with kidney beans, chorizo, black pudding, pancetta, pig ears and trotters, pork ribs, garlic, and sweet paprika.
This red bean stew doesn't need any sides, but if you want something extra, accompany it with a refreshing salad to share.
10. Bonito con tomate – Tuna belly with tomato sauce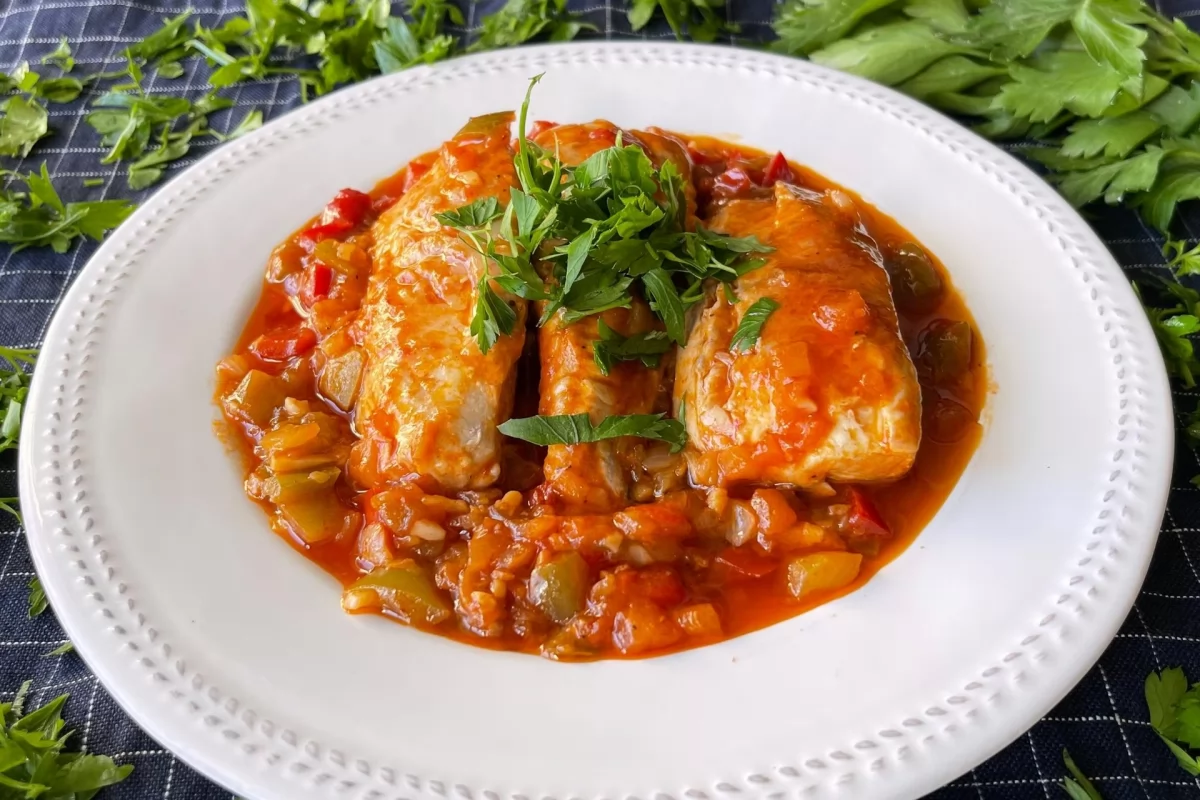 If you travel to Northern Spain, especially La Rioja, bonito con tomate is a must-try dish. Bonito (tuna belly) is a very popular fish in this part of Spain, and you will only get the best quality.
The king ingredient of this dish is tuna belly, but it also contains peppers, tomatoes, choricero peppers, onion, garlic, and parsley. All these ingredients pair perfectly.
Serve this tuna belly in tomato sauce with a few slices of bread to dip in the sauce.
Pochas con codornices a la riojana is a less popular stew than La Rioja-style potato stew but also represents the region's flavors.
This stew is made with butter beans, quail, tomatoes, peppers, choricero peppers, and onions.
It's the perfect stew for rainy and cold autumn and winter days.
For those who want to try something different, conejo con caracoles is a good option. It consists of a stew made with rabbit meat and snails.
It might seem an odd combination, but locals approve of this dish. The stew has other ingredients such as chorizo, Serrano ham, tomato sauce, white wine, and parsley.
This stew is packed with flavors, and it has a spicy touch.
La Rioja is well-known for its wines; of course, there's a dessert containing wine: peras al vino.
This dessert is made with pears, red wine, orange and lemon peel, sugar, cinnamon, and vanilla essence.
It is easy to make and will surprise your tastebuds.
14. Fardelejos – Almond and lemon pastries
Who doesn't love sweet pastries? Fardalejos are traditional pastries in La Rioja, which you can find in many pastry shops. However, they are simple to make at home too.
These pastries are made with puff pastry, eggs, ground almonds, sugar, lemon zest, and sunflower oil. Once they are assembled and fried, they are sprinkled with icing sugar.
Enjoy these almond and lemon pastries with your favorite hot drink.
15. Torrijas – Spanish-style French toast
Torijjas is a dessert that is popular in the whole country. However, some regions, like La Rioja, have their twist on the traditional recipe.
If you want to make La Rioja-style toriijas, you will need La Rioja sweet bread, zurracapote (a traditional drink similar to sangria), eggs, sugar, cinnamon, and olive oil.
These French toasts are incredibly delicious.