Galician cuisine is full of flavor and diverse. You can enjoy various delicious fish and meat dishes, empanadas, high-quality cheese, and liqueurs.
If you would love to try this exciting cuisine, we have compiled 21 traditional Galician recipes you will want to make at home for you and your loved ones.
Galician Recipes
Pulpo a la gallega is one of the most famous Galician recipes. Although this is a Galician specialty, this dish is served as tapa across Spain.
Galician-style octopus consists of boiled octopus served with boiled potatoes and topped with salt, paprika, and olive oil.
It might look like an easy recipe, but it isn't. You will need to cook the octopus perfectly to enjoy this delicious starter.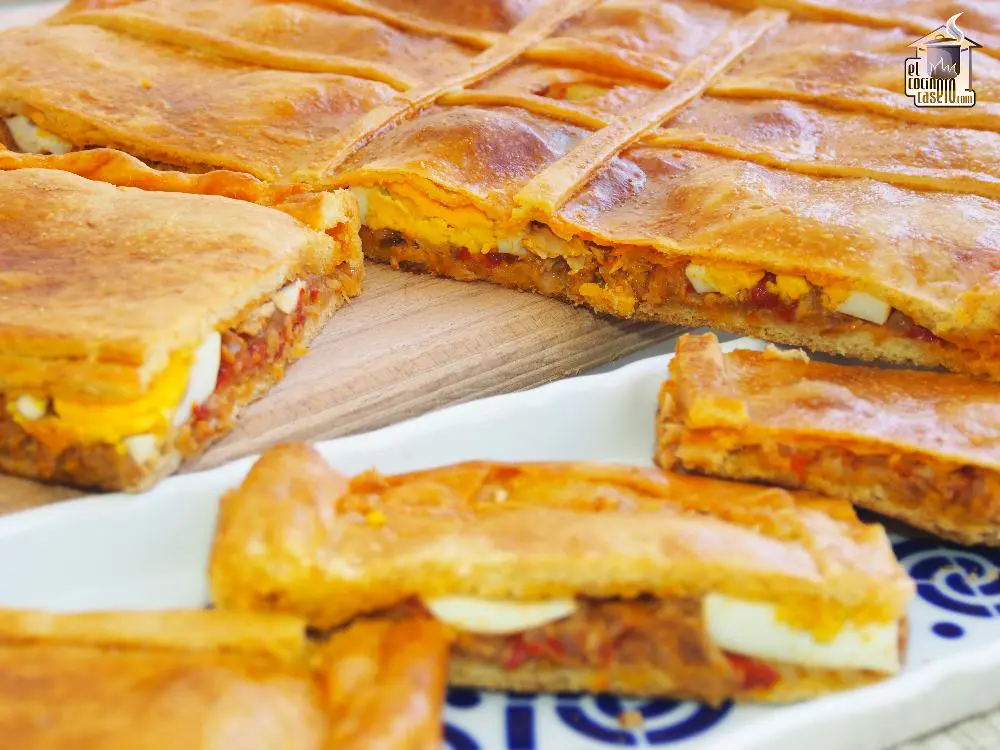 Empanada gallega is a classic Galician dish you can enjoy as a quick lunch or dinner, and it is popular with in-house parties like birthdays, and this recipe is always a hit.
You will need puff pastry, tuna, hard-boiled eggs, red pepper, tomato sauce, egg yolk, olive oil and salt. The puff pastry is filled with all the ingredients and put in the oven until golden.
Ideally, it would be best if you make homemade puff pastry, but you can buy one at the supermarket when in a rush.
Callos con garbanzos is a humble and traditional stew. It was a very popular dish among peasants trying to make the most of every ingredient.
This dish is made with chickpeas, tripe, fresh chorizo, pancetta, red chili pepper, sweet paprika, garlic, olive oil, and salt.
It is hearty and full of flavor and served at lunchtime.
If you love Spanish potato omelette, you will need to try tortilla de patatas al estilo de Betanzos. Betanzos is a city in A Coruña, Galicia, and locals have their own way of making tortillas.
This tortilla has the same ingredients as a regular one, but it is cooked slightly differently, so it ends up being very juicy.
You can judge whether this potato omelet is the best because many Spaniards say it is.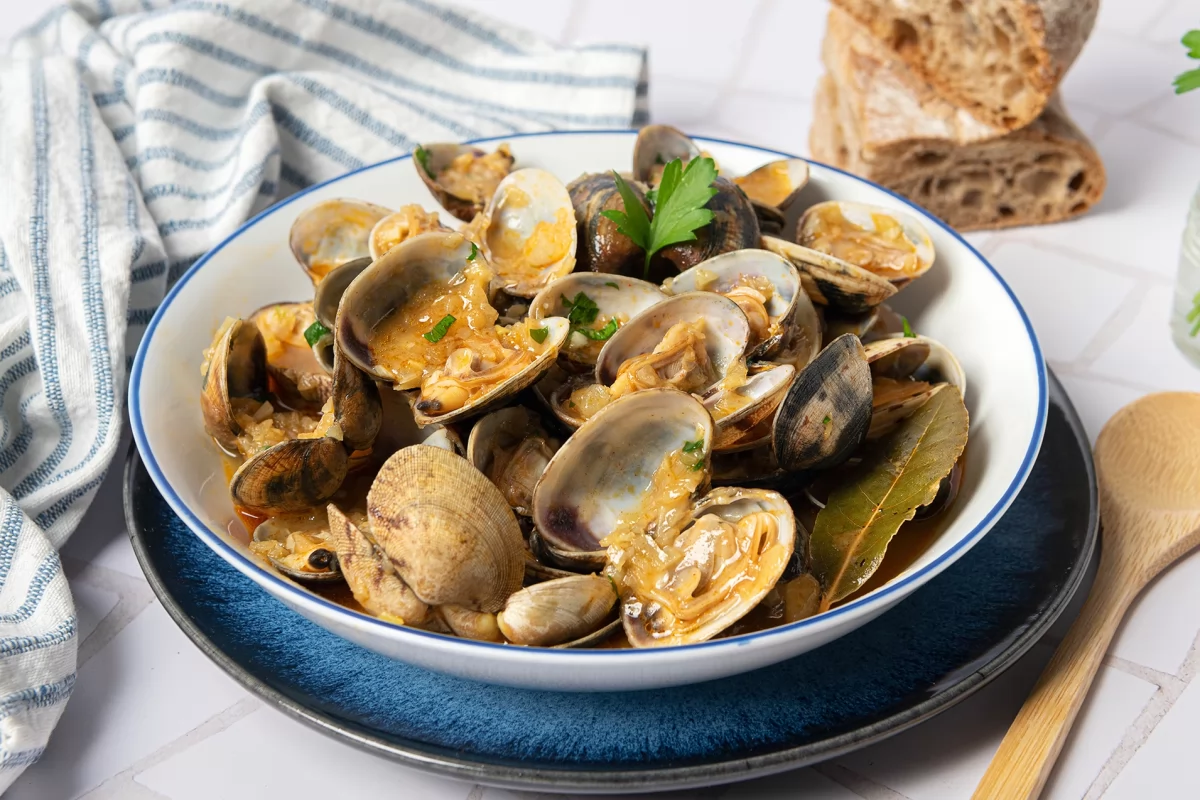 Almejas a la marinera is a fantastic dish for seafood lovers. You will find different recipes for clams across Spain, but this one is worth trying.
This dish contains fresh clams, homemade tomato sauce, flour, onion, garlic, white wine, sweet paprika, parsley, and olive oil.
These clams are full of flavor, and you won't be able to stop eating them!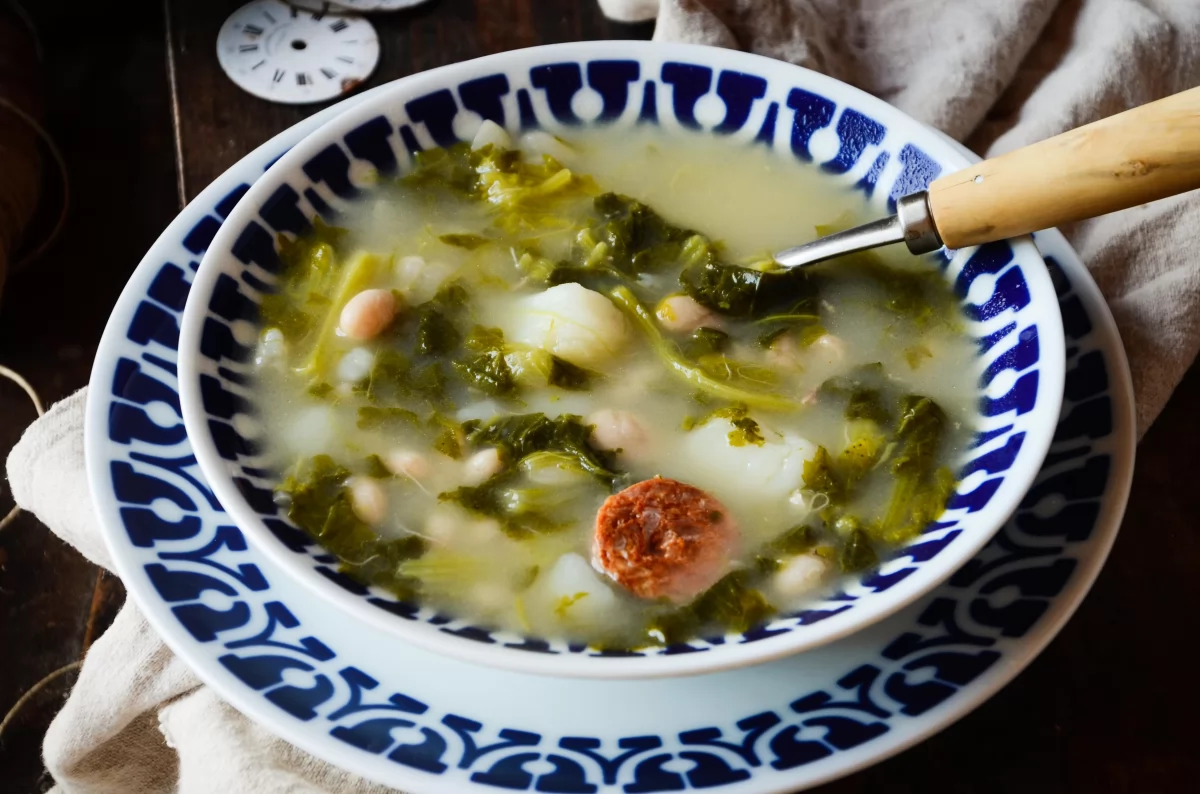 Cold and rainy days are perfect for enjoying comfort food. Caldo Gallego is just that, comfort food.
This Galician soup is made with white beans, turnip tops, potatoes, fresh chorizo, beef, chicken breast, salted pancetta, and salted ribs.
It is served at lunchtime, and although this dish doesn't need any sides, you can enjoy it with a few slices of bread.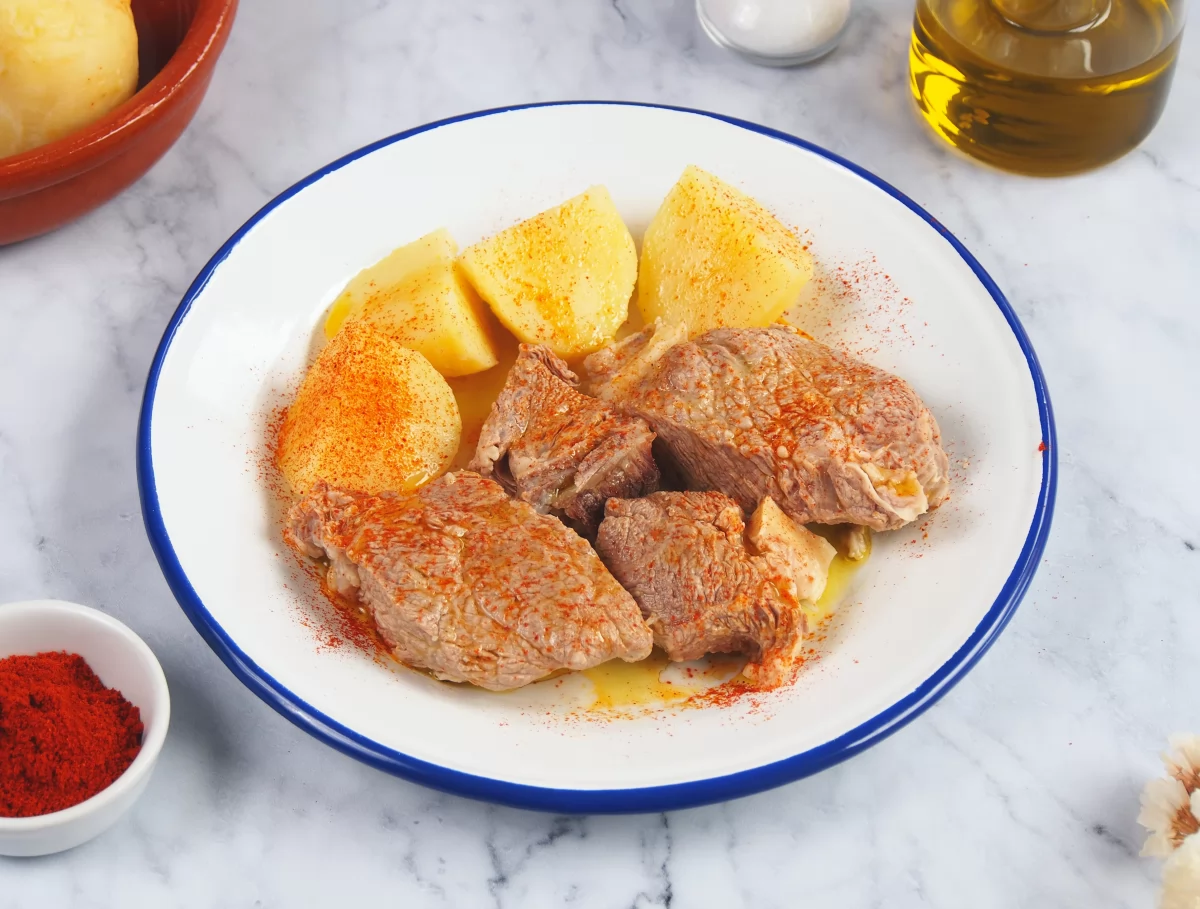 If you are looking for a quick and easy recipe with few ingredients, carne ó caldeiro is the one. It isn't a popular Galician recipe outside Galicia, but it is definitely worth trying.
You will need skirt steak, pancetta, potatoes, sweet paprika, olive oil, and salt.
It is a delicious main course to serve at lunch and enjoy with a glass of red wine.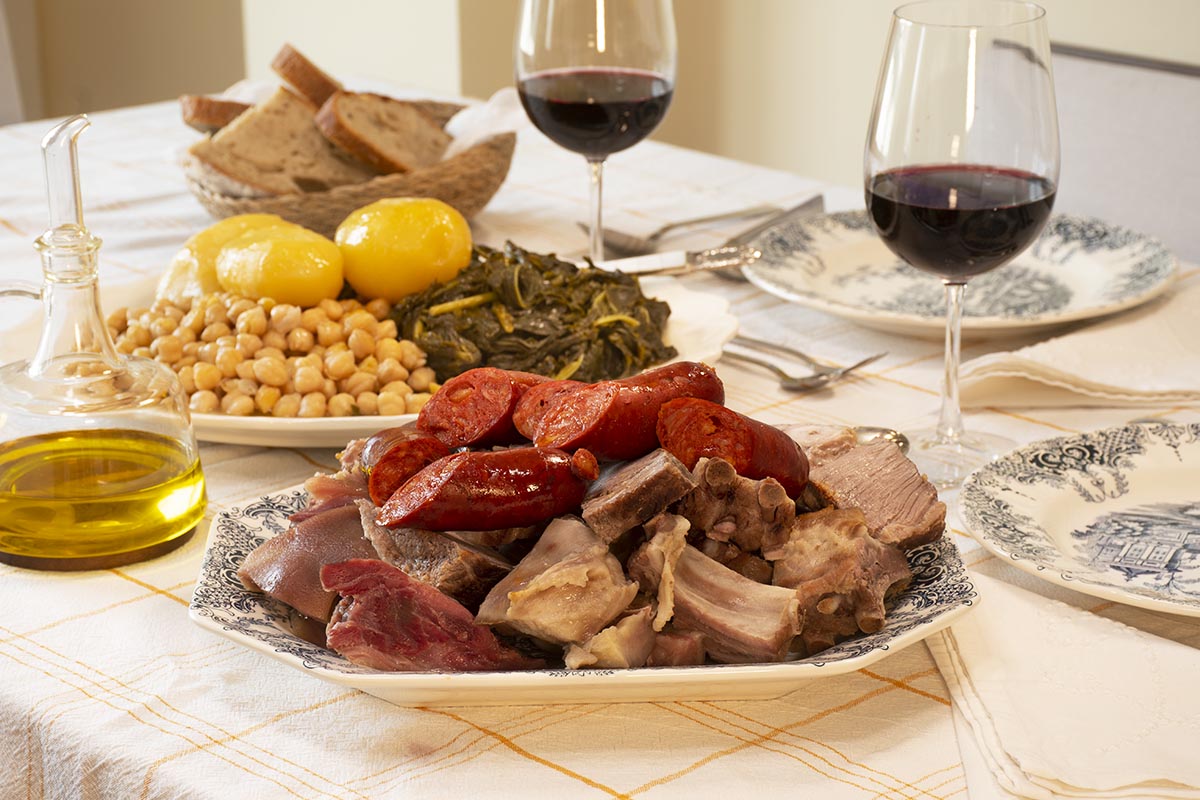 Cocido Gallego becomes popular in many households and restaurants when autumn and winter approach.
It is comfort food at its best. This Galician stew is made with beef, pig ears, ribs, pancetta, chorizo, chickpeas, potatoes, and turnip tops.
This winter dish goes perfectly with a few slices of bread.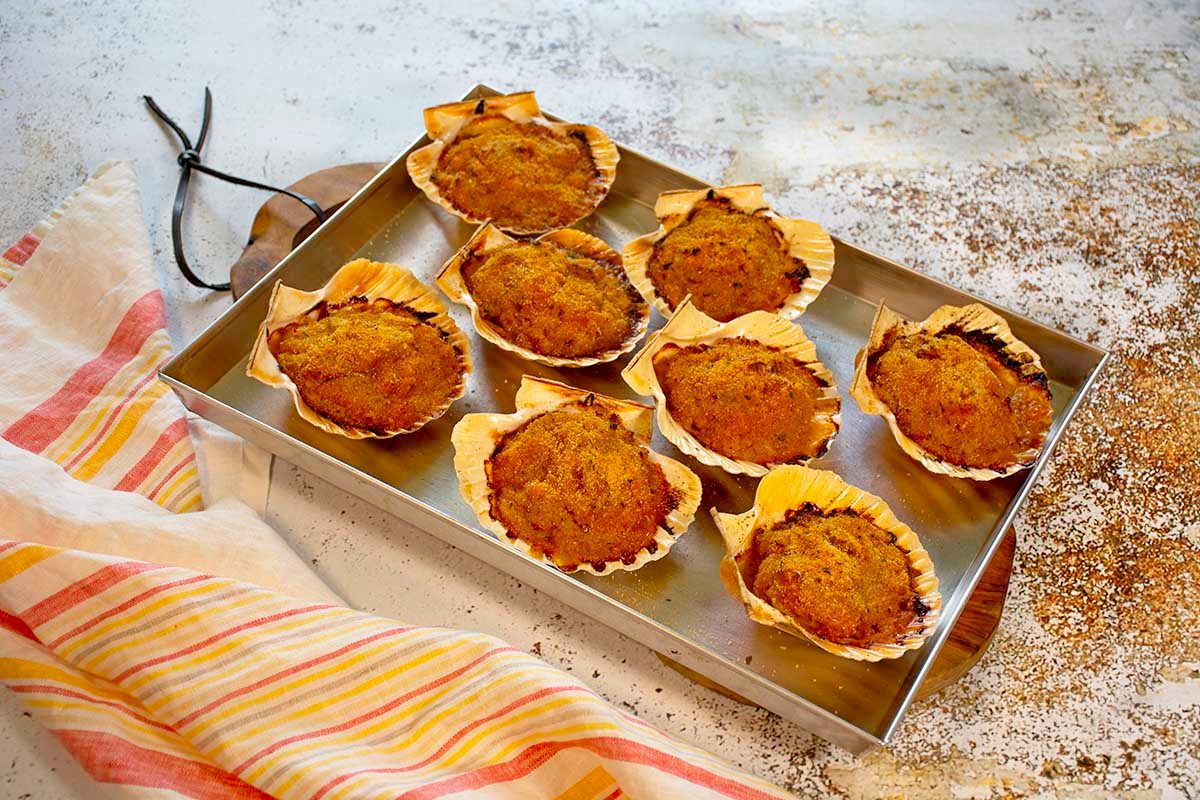 Vieiras a la gallega is a fantastic starter to serve for special occasions. These Galician-style scallops are delightful.
The scallop's shells alongside the scallops are stuffed with a filling made with Serrano ham, leek, onion, tomato sauce, white wine, and breadcrumbs.
This traditional recipe is simple and delicious and will impress your guests.
If you like sardines, you will love this fish stew because the key ingredient is sardines. It is mainly a famous stew between May and October as this is the best time to obtain fresh sardines.
Apart from sardines, this stew contains potatoes, tomatoes, garlic, sweet paprika, white wine, olive oil, and salt.
Enjoy this tasty stew with a glass of wine.
11. Lacón con grelos – Shoulder of pork with turnip tops
Lacón con grelos is an easy recipe, but as with many easy recipes, the key is obtaining high-quality ingredients to make the best dish.
This main course consists of a boiled shoulder of pork served with boiled potatoes, turnip tops, and chorizo seasoned with sweet paprika, olive oil, and salt.
The best way to serve this dish is warm; you can accompany it with bread and a glass of wine.
Turbot is one of the best fishes in Galicia; therefore, if you plan a trip to Galicia, add this dish to your list.
This dish is made with turbot, Galician potatoes, onions, garlic, fresh parsley, white wine, olive oil, salt and white pepper.
It is a simple but flavourful dish.
Turnip tops are one of the main ingredients used in Galician cuisine, and they are eaten in many different ways. However, if you love turnip tops, you must try this recipe.
This creamy soup is made with turnip tops, potatoes, leek, soft cheese, onion, milk, salt, and pepper.
It is the perfect dish for winter and rainy days.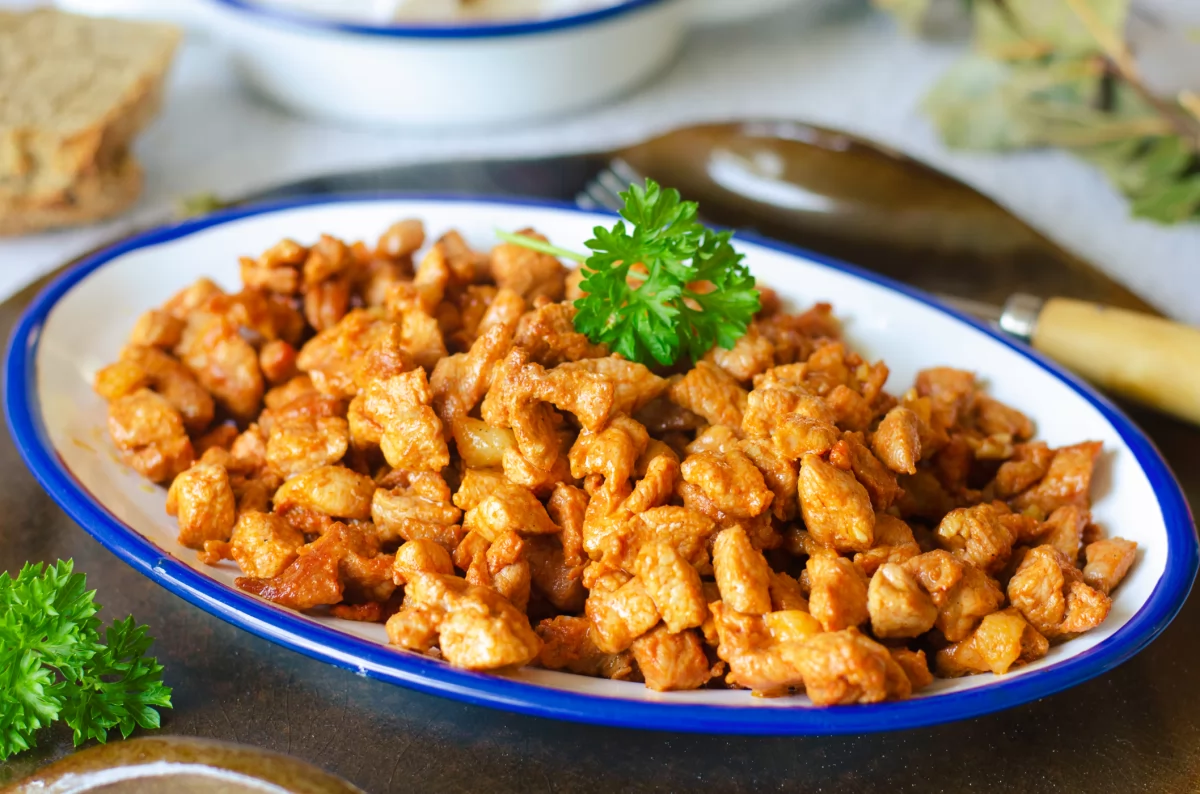 Zorza gallega is a flavourful recipe that, despite being easy to cook, takes a lot of time, so you must start the cooking process days in advance to get the best results.
The pork loin is marinated in spicy and sweet paprika, garlic, salt, and water for five days. First, however, you need to stir the meat twice every day. Then, on the fifth day, it is ready to cook.
You can serve zorza gallega with homemade chips or boiled rice.
Raxos con patatas is another popular dish in Galicia. The star ingredient is pork, and more specifically, pork loin.
The pork loin is marinated with only a few ingredients: garlic, olive oil, salt, and pepper. Then, after an hour or two, it is fried.
It is served with homemade chips and Padron peppers. You can substitute the Padron peppers for a regular green pepper if it is difficult to find in your local supermarket.
This meat recipe is simple but truly delicious.
16. Filloas – Galician crepes
Who doesn't like crepes? Filloas is the Galician version of French crepes. They are light and ideal for breakfast or a mid-afternoon treat.
You will need eggs, milk, flour, sugar, aniseed, and a pinch of salt to make filloas. Enjoy these crepes with your favorite toppings, but if you want to eat them like locals, only sprinkle icing sugar.
They pair perfectly with hot chocolate or coffee.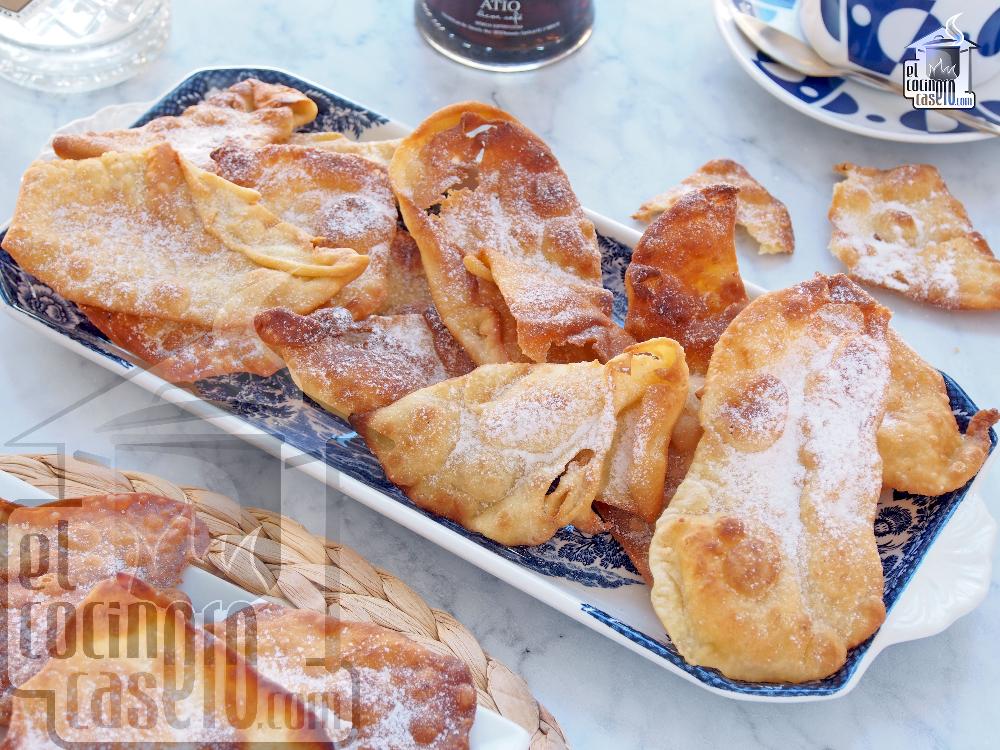 As its name suggests, these pastries are typical of Galicia in Carnival.
They are made with eggs, flour, sugar, butter, aniseed, lemon and orange zest, icing sugar, and salt.
They are crispy and delicious.
Chulas de calabaza is a traditional Galician sweet that is common during Carnival. However, you can have them all year round.
They consist of pancakes of main ingredients such as pumpkin, flour, eggs, and sugar.
Sprinkle icing sugar and enjoy them, either warm or cold.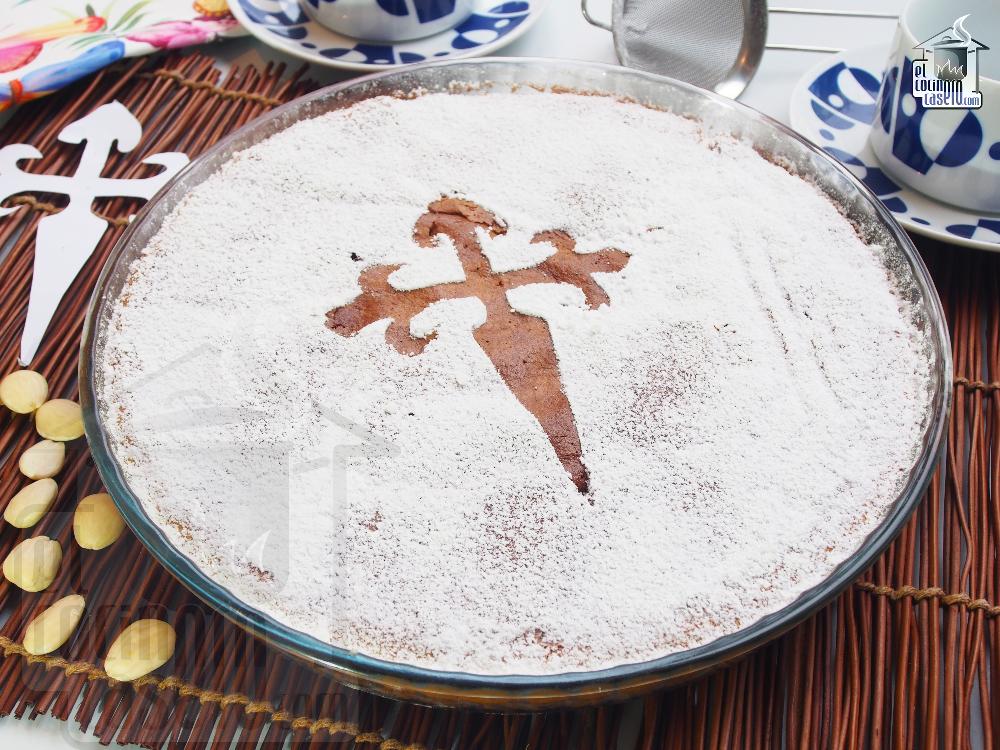 Tarta de Santiago is Galicia's most famous cake. Every Spaniard knows about this traditional cake, and you can find it in many other counties. However, you will always have the best Santiago cake in Galicia.
The cake contains eggs, ground almonds, sugar, cinnamon, lemon zest, aguardiente, and icing sugar.
It is spongy and easy to make.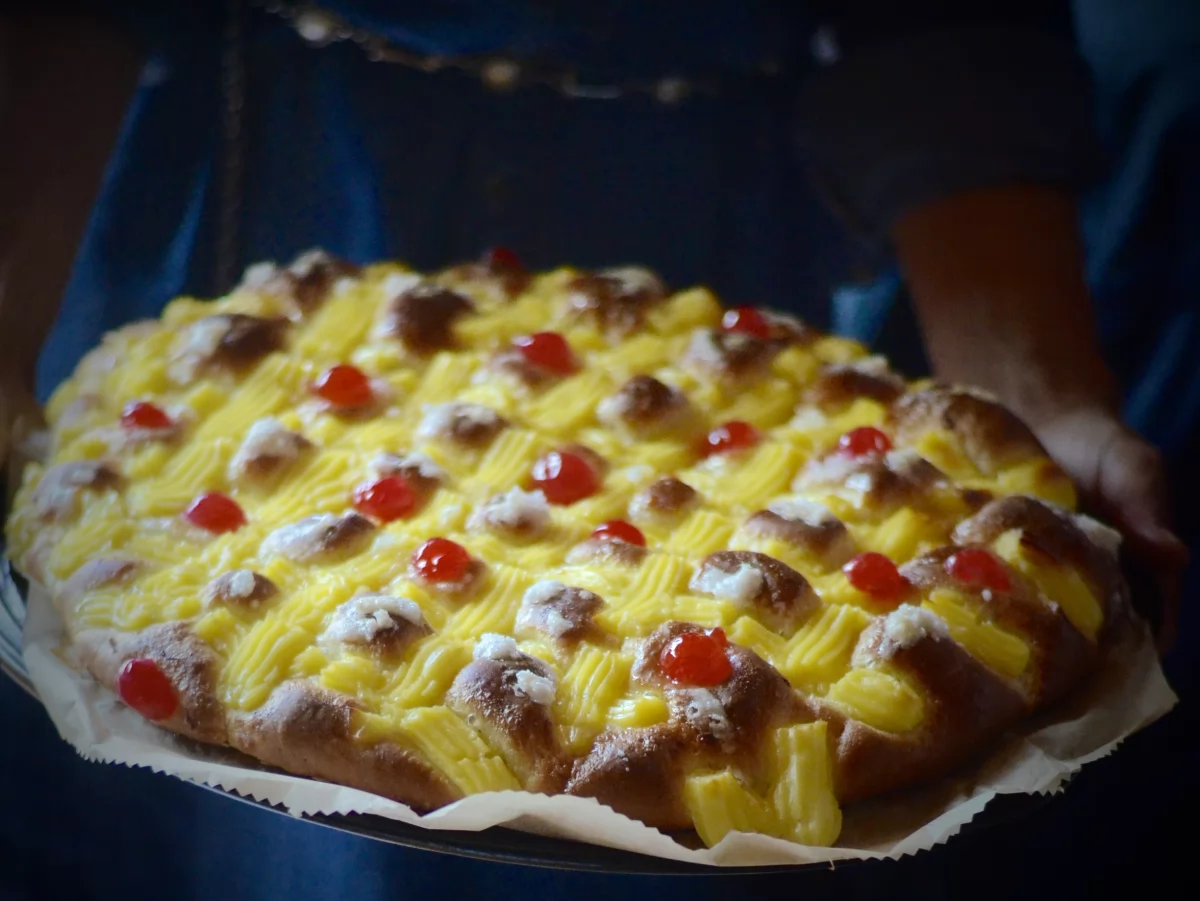 This cake is less popular than tarta de Santiago, but it is very traditional in Galicia. It is often made for special celebrations like San Xoán parties and summer fairs.
It isn't a straightforward cake; it takes much time to prepare, but its flavor will impress you.
Queimada Gallega looks like a witch pot. This traditional alcoholic drink is made with aguardiente, sugar, lemon, orange zest, and coffee beans.