Cantabria is a fantastic destination for foodies. Although it isn't as popular as other Spanish destinations, you will love the combination of meat and fish dishes.
You can enjoy dishes incorporating fresh fish and seafood from the Cantabrian Sea or comfort food, such as cocido montañés (Cantabria-Style Stew) and delicious cheeses.
If you can't wait to taste the unique flavors of Cantabrian cuisine, we've got you covered. We have compiled 15 traditional recipes that will surprise your tastebuds.
Cantabrian Recipes
One of the best appetizers in Cantabria is almejas a la marinera, especially if you love seafood.
This dish consists of marinated clams. Clams are cooked alongside onions, garlic, chili pepper, flour, sweet paprika, tomato sauce, Sherry wine, parsley, and olive oil. The combination of these ingredients is incredibly delicious.
Serve these marinated clams with plenty of bread to dip in the flavourful sauce.
Cocido montañes is the star dish of Cantabria. When Spaniards think of Cantabrian cuisine, this stew is the first dish that comes to mind.
It is a stew rich in flavors made with white beans, collard greens, pork ribs, pancetta, chorizo, potatoes, sweet paprika, garlic, and olive oil.
This stew is perfect for a cold winter day at lunchtime with family or friends.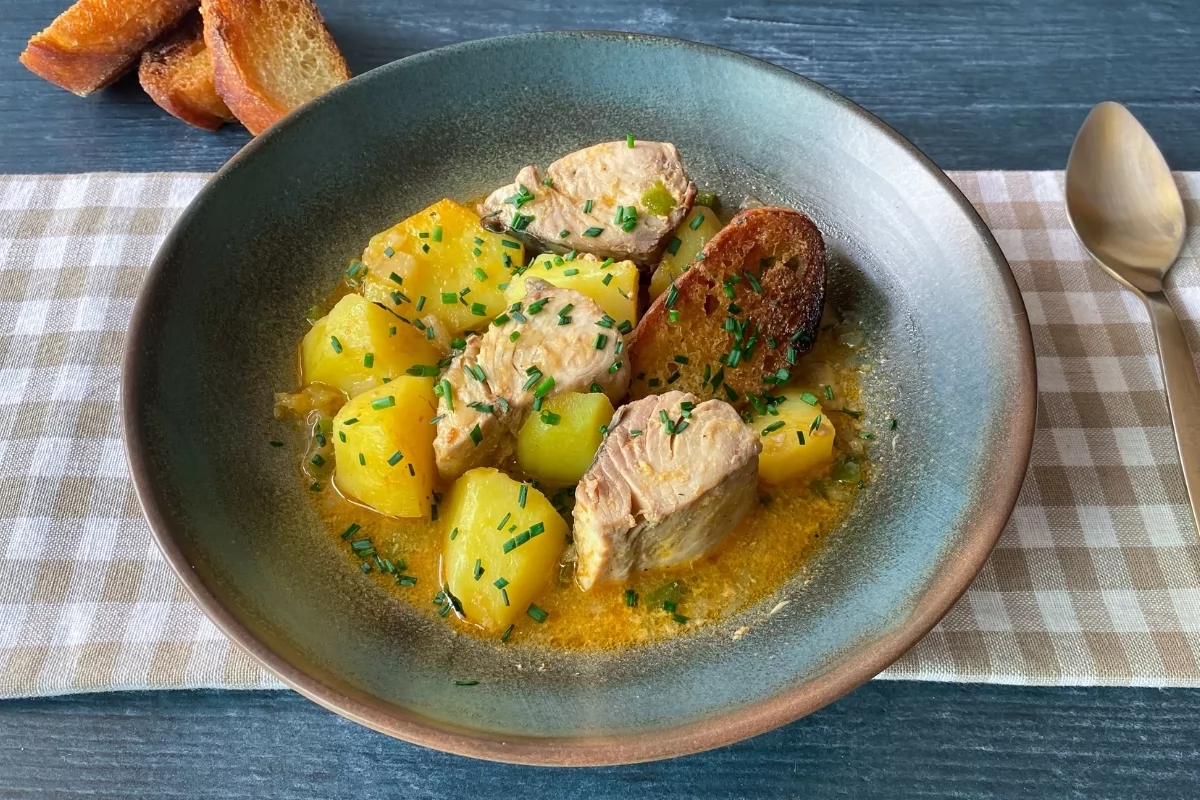 Bonito is a common fish in the north of Spain, and this dish is a great way to taste the flavors of this fish.
Sorropotún de bonito originated in San Vicente de la Barquera, a small town in Cantabria. It resembles other Northern Spain dishes like marmitako, a traditional dish in the Basque Country.
You will need tuna belly, onions, green peppers, potatoes, fish stock, stale bread, parsley, salt, and pepper.
It is easy to cook, and you will want to make it again and again.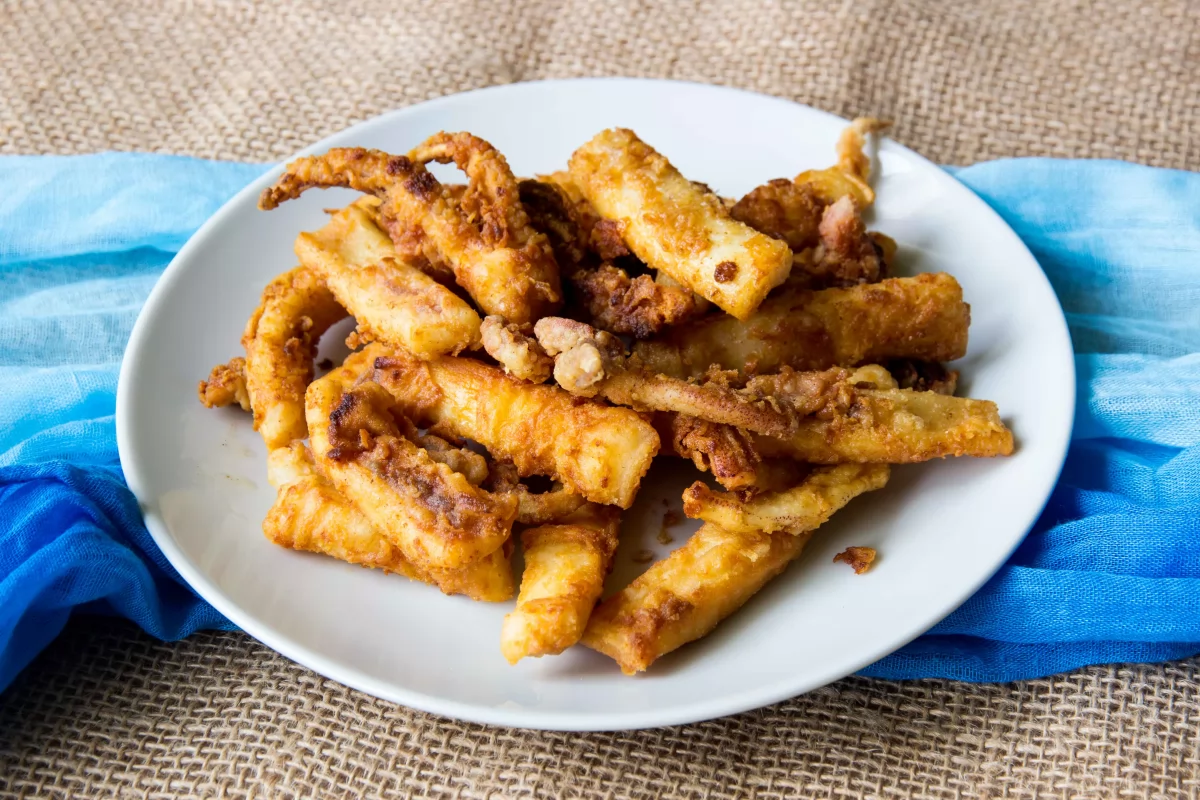 Are you a seafood lover? Then, you can't go wrong with ordering rabas de calamar in Cantabria because you will get the freshest and most flavourful fried squid.
At a glance, it seems like a simple recipe, but every cook has its tricks to make it golden and crispy.
Fresh squid, flour, salt, and olive or sunflower oil are the key ingredients for this dish.
You can serve them with homemade mayonnaise and a few slices of bread.
Cocido Lebaniego de Potes is a typical dish of Valle de Liébana in the Cantabrian part of Picos de Europa National Park.
Like many dishes originating in the mountains, this stew is a synonym for comfort food.
This stew contains many ingredients, including chickpeas, cabbage, chorizo, black pudding, and pancetta.
It is usually served as two dishes. The first dish is broth and noodles, and the second is meat, cabbage, and chickpeas.
You won't be hungry after having this stew!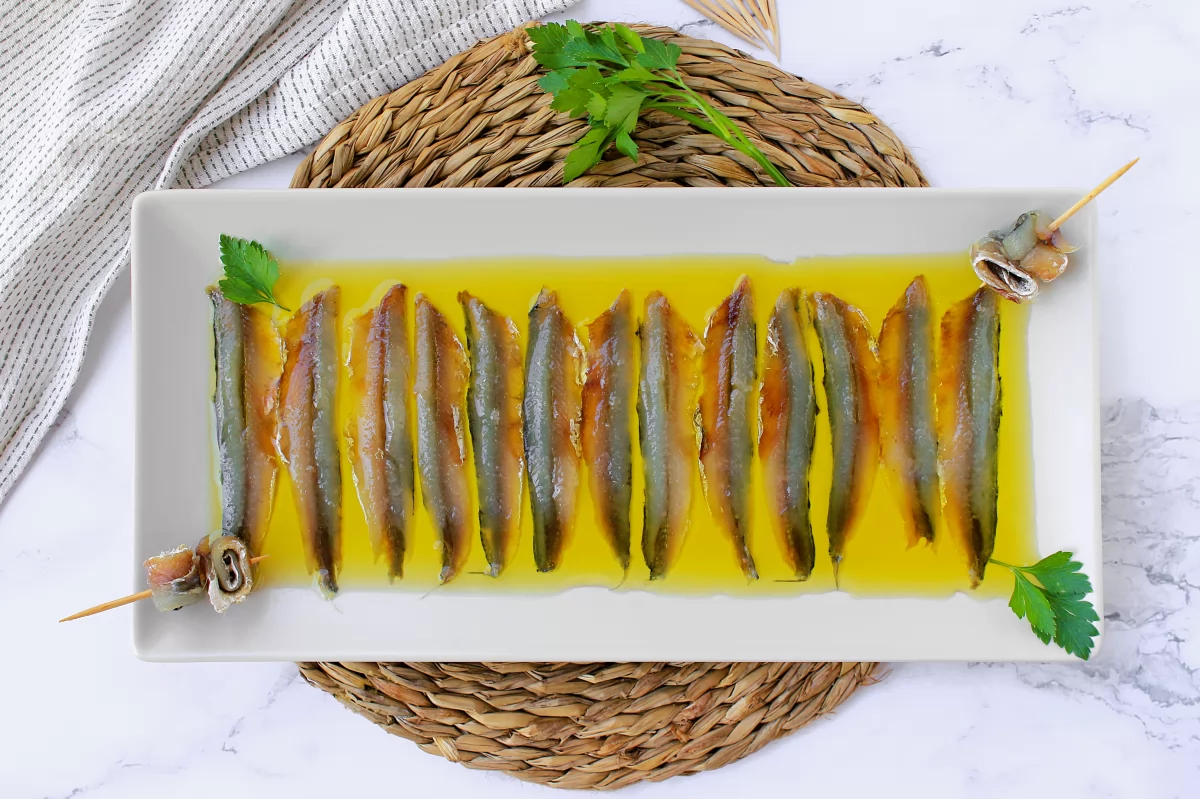 If you are looking for a simple but delicious appetizer, you need to try anchoas en salazón.
They are salted anchovies that go perfectly with a slice of bread or the Spanish version of the Russian Salad.
Although you might be able to get these anchovies online, you can also recreate this Northern Spanish recipe. You will only need fresh anchovies, coarse salt, and high-quality olive oil.
It isn't a recipe you can put together in a few hours, as you must salt them for 72 hours.
Beans are a significant staple ingredient in Cantabrian cuisine. You will find them in many traditional stews like this one.
Caricos estofados are made with red beans, similar to kidney beans. These red beans have a particular earthy flavor.
This comforting stew contains red beans, red and green peppers, onions, choricero pepper, garlic, olive oil, and salt.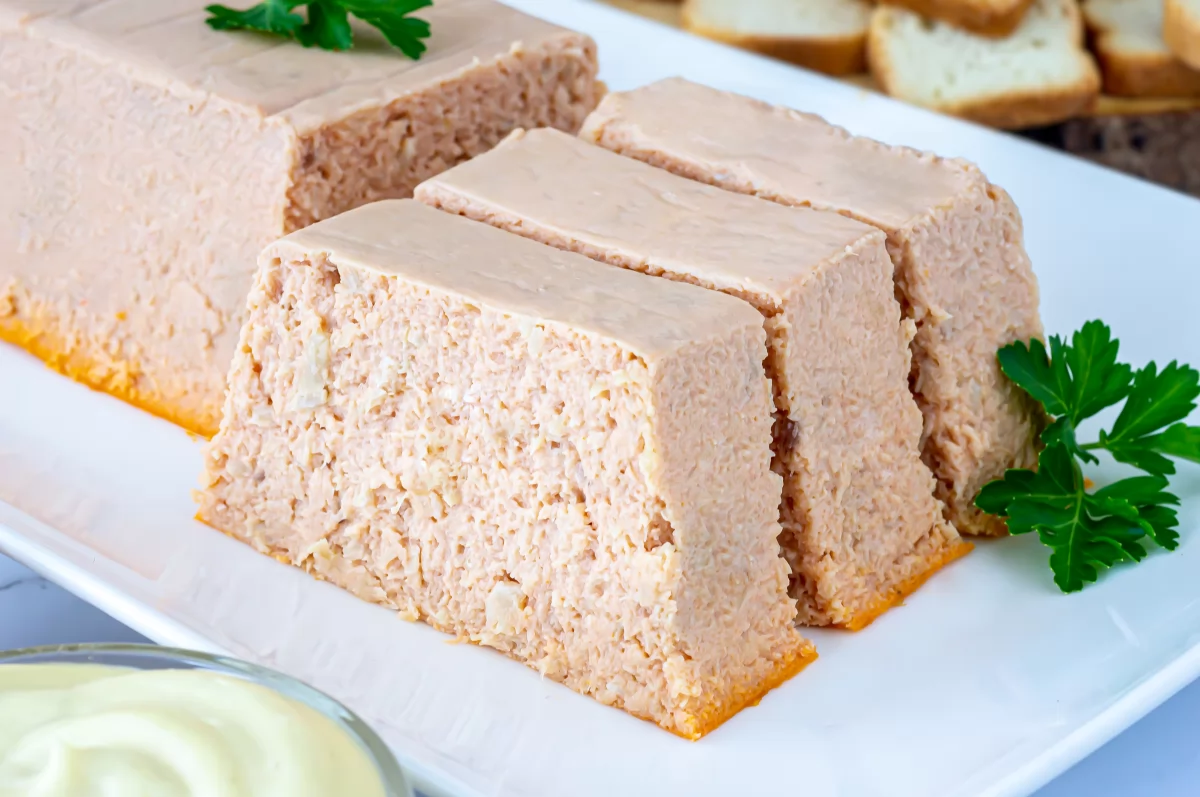 Pastel de cabracho (savoury cabracho pie) is one of the most famous dishes in the north of Spain at Christmas or on special occasions.
It has a unique flavor due to its key ingredient: cabracho, known as rockfish. 
Cabracho pie is a recipe that takes some time but is completely worth making.
You will need cabracho fish, eggs, double cream, tomato sauce, leeks, carrots, onions, salt, and pepper.
9. Machote al horno – Fish with roasted vegetables
If you travel to Santander, you must try machote al horno. A dish that consists of fish with roasted vegetables.
The fish used for this dish is called machote, a typical fish of Cantabria similar to red sea bream.
Machote fish, potatoes, peppers, and onions are assembled in an oven tray and roasted.
The north of Spain is characterized by its rainier and more humid climate, which is ideal for collecting snails.
Caracoles a la montañesa is a love-or-hate dish, but it is very popular in Cantabria, especially on Christmas Eve.
The snails are slowly cooked with pancetta, chorizo, choricero peppers, carrots, onions, Sherry wine, and spices such as cumin and sweet paprika.
If you love Spanish potato omelette, you must try this variation that originated in the city of Santander, Cantabria.
It consists of a Spanish potato omelette topped with tuna belly in mayonnaise and a simple omelette.
It is very filling because of the layers, so you can cut a small piece and have it as a tapa or a bigger piece and have it for lunch or dinner.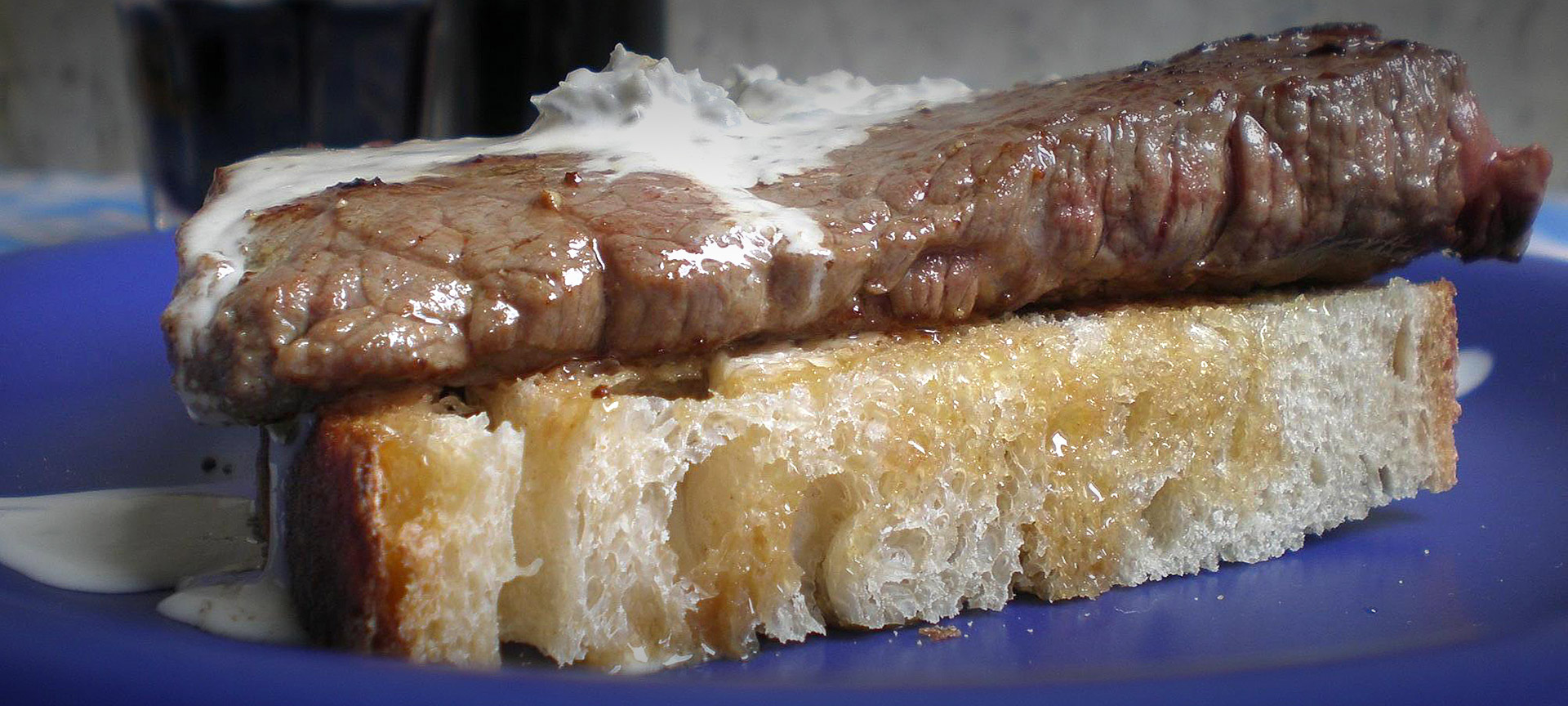 Meat lovers won't be able to resist this dish. Solomillo al queso de Tresviso is another Cantabrian recipe that is simple but delicious.
If you want to give a go to this recipe, you will need sirloin steaks, Tresviso cheese (a blue cheese from Cantabria), double cream, white wine, salt, and pepper. It is a fantastic recipe to enjoy at lunch with friends and family.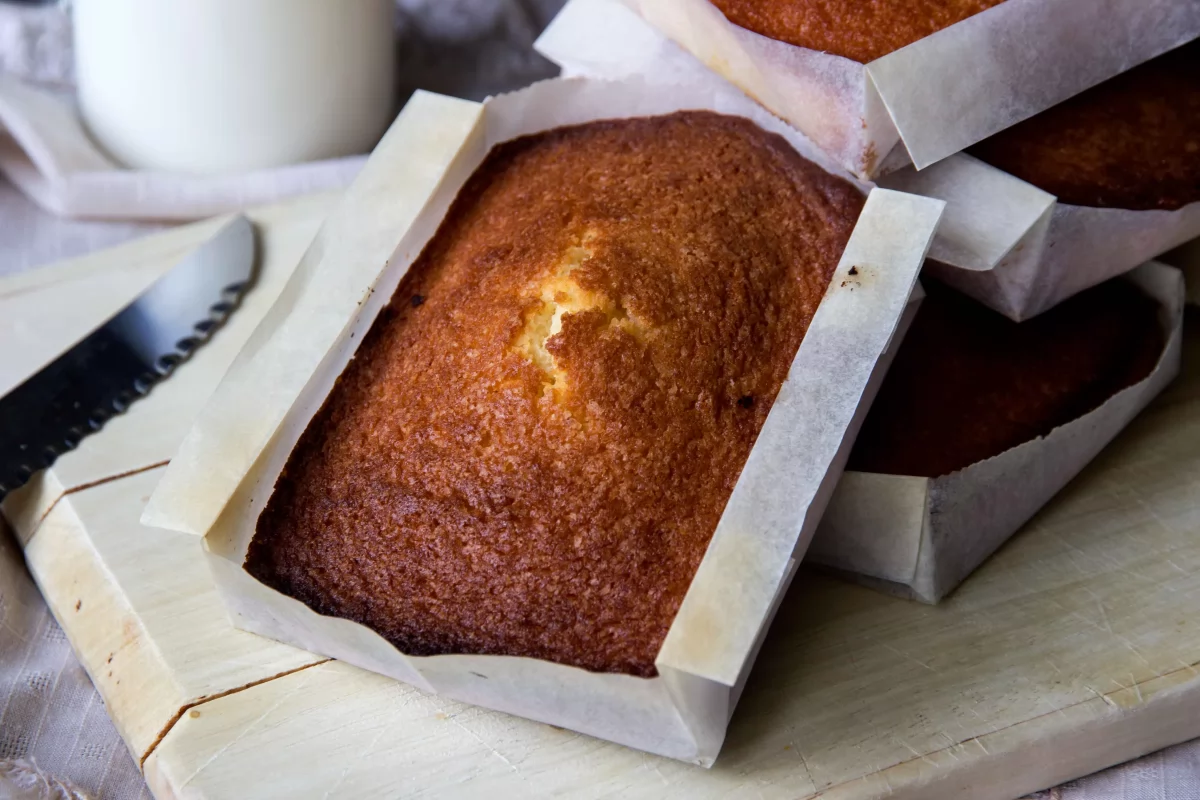 One of the most famous sweet recipes in Cantabria is sobaos pasiegos.
They are spongy cakes made with only five ingredients: eggs, flour, butter, sugar, and salt. However, you can also add some lemon zest too.
Enjoy these Cantabrian cakes with a glass of milk or your favorite hot drink for breakfast or a mid-afternoon snack. Adults and children love them.
Quesada pasiega is the classiest Cantabrian dessert. You can't leave Cantabria without trying this delicious dessert.
It is basically a cheesecake, and this cheesecake is made with whole milk, large eggs, flour, butter, sugar, lemon zest and cinnamon. The preparation is straightforward, and the flavors make it a winning dessert.
You can enjoy this Cantabrian cheesecake with a cup of coffee or tea.
We couldn't finish this collection of Cantabrian recipes without mentioning corbatas de unquera, pastries that originated in Unquera, a village in Cantabria.
These are delicious flaky pastries made with homemade puff pastry, icing sugar, egg whites, lemon juice, and almonds.
They are perfect for breakfast or as an afternoon snack with friends.