Canarian cuisine originated from different cultures' coexistence; it has always been influenced by Latin American gastronomy.
Many of its traditional dishes use simple and local vegetables, meat, and fish, as well as typical ingredients such as gofio, mojo, and cheese.
If you are ready to discover Canarian cuisine, we have compiled 20 delicious Canary Island recipes to recreate at home.
Canary Islands Recipes
One of the most typical dishes in La Gomera is potajes de berros, an easy and delicious stew to make for lunch. It does take some time, but it is worth the waiting.
It is made with many nutritious vegetables such as watercress, potatoes, carrots, green beans, pumpkin, and corn. Usually, this dish contains meat (pork ribs), but it can be easily adapted for vegetarians and vegans.
Potaje de berros doesn't need anything else, but if you want to make it extra special, you can add two teaspoons of gofio (a cereal from the Canary Islands).
Gofio is one of the most typical products of the Canary Islands. It consists of flour made of toasted grains such as corn or wheat.
Gofio escaldado is a fine gofio pure served with toppings such as chopped red onions and mint.
It is simple, delicious and full of nutrients; gofio is a superfood.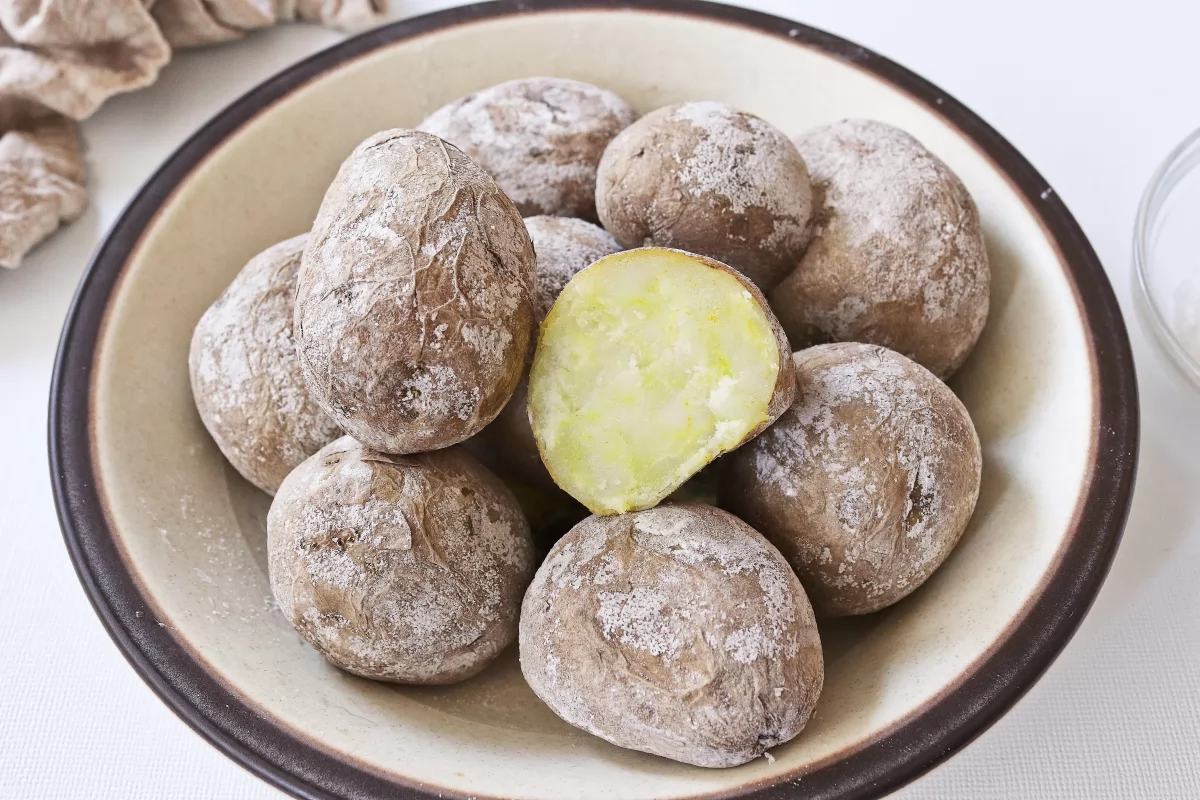 Papas arrugadas is the king of the Canarian cuisine. Most Spaniards know this dish is the most popular in the Canary Islands.
In English, they are referred to as wrinkled potatoes. But if you wonder what is so special about these potatoes is that these types of potatoes are only grown in the Canary Islands.
They are boiled with the skin on, drained, and slowed cooked until they wrinkle.
It is a complicated recipe to recreate, but you can use baby potatoes instead.
4. Almogrote – Canarian cheese pâte
If you like cheese, you must try almogrote, a creamy, spreadable cheese.
This Canarian cheese pate is made with cured sheep or goat cheese, ripe tomatoes, garlic, chili pepper, and olive oil.
Serve with a few slices of bread and enjoy with a glass of wine.
Sancocho canario is a traditional Easter dish in the Canary Islands. It is simple but packed with flavors.
The ingredients to make this dish are Cherne fish (a regional fish that you can substitute with grouper), potatoes, sweet potatoes, and gofio.
Once the fish and vegetables are cooked, they are served with mojo rojo (a Canarian red sauce).
It never gets too cold in the Canary Islands unless you are in the mountainside, but locals love stews like Garbanzas Canarias in winter.
This hearty stew is made with chickpeas, pancetta, pork ribs, chorizo, tomatoes, peppers, cumin, saffron, onion, and garlic. The flavors of spices and meat come through this dish nicely.
Enjoy with a few slices of bread at lunchtime.
With so many fresh fish options on the islands, it is unsurprising that there are plenty of fish recipes like this bacalao encebollado.
If you like fish dishes, you will love this Canarian-style cod made with simple ingredients like cod, peppers, onions, garlic, oregano, thyme, smoked paprika, and white wine.
The best way to enjoy this dish is with a side of papas arrugadas and mojo.
Estofado de cabra is a delicacy in Fuerteventura, Gomera, Hierro, and Tenerife, where you will find high-quality goat meat.
This isn't the easiest recipe, but if you love intense meat flavors, you will definitely want to make it again and again.
To prepare this stew, you will need key ingredients such as goat meat, carrots, peppers, almonds, raisins, and a bottle of good red wine.
If you are looking for an appetizer recipe, queso asado con mojo is perfect for you.
This appetizer is made with grilled semi-cured goat cheese, green and red mojo sauces, and honey.
The flavors are spectacular and pair perfectly with a glass of wine.
Carajacas is a typical dish in Canarian cuisine. However, it is one of those dishes you either love or hate.
It is made with liver, garlic, smoked paprika, oregano, parsley, wine vinegar, olive oil, and salt. The liver is marinated for at least 8 hours and then fried.
It is usually served as a starter or accompanied by papas arrugadas, mojo sauce, and wine.
Carne de fiesta is a delicious meat dish you can serve at lunchtime, which everyone will love.
Pork loin, white wine, garlic, hot paprika, oregano, thyme, and wine vinegar make this dish flavourful.
Serve with a side of chips or papas arrugadas and a few slices of bread because the sauce is incredibly delicious.
If you are looking for an easy Canarian recipe, papas con costillas y piñas it is.
This dish consists of pork ribs, potatoes, sweetcorn, and green mojo. It sounds simple, but it is mouthwatering.
It is often served in a tray and is finger food to share with your family and friends.
Rancho Canario is a synonym for comfort food on winter and rainy days. This hearty stew is a favorite among locals.
The main ingredients to make rancho canario are chickpeas, potatoes, pork ribs, chorizo, and short noodles.
It is a great recipe to enjoy at lunchtime.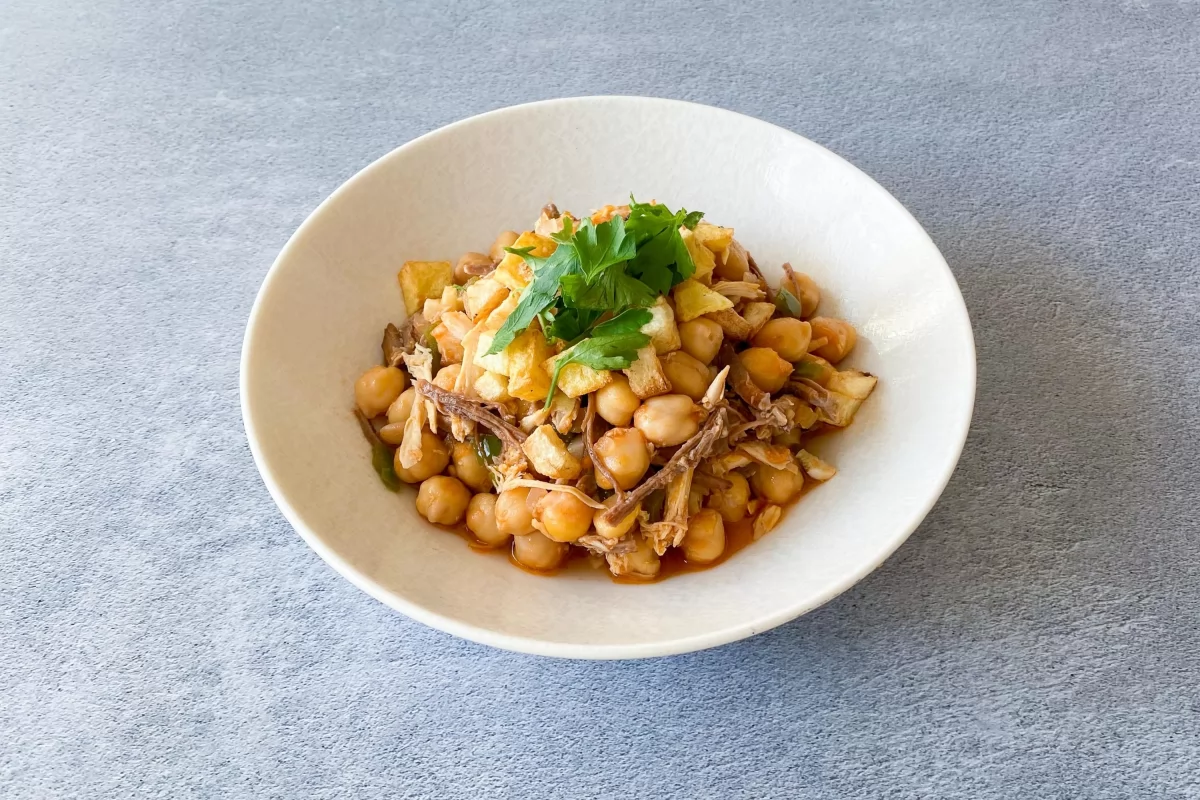 Ropa vieja is a dish you will find in the Canary Islands and other countries such as Cuba. However, the recipe varies from country to country.
In this case, the Canarian ropa vieja consists of a stew made with some of the leftovers of garbanzas, specifically chickpeas and chicken and beef meat.
These ingredients are cooked alongside tomatoes, peppers, onion, and garlic, and you can add potatoes.
Conejo en salmorejo originated from the influences of South American countries and Africa in the Canary Islands.
This traditional recipe is made with rabbit, which is marinated in a flavourful sauce for hours. The spices and herbs come through this dish perfectly.
It is usually served with a side of papas arrugadas.
Frangollo canario is a delicious dessert that isn't very common nowadays. However, it is still very traditional, and locals will often enjoy it on the Day of the Canary Islands, celebrated on the 30th of May or during religious festivities.
It is made with maize flour, milk, egg yolks, butter, sugar, almonds, raisins, and cinnamon.
It is sweet, nutty, and creamy!
Polvito canario, also called polvito uruguayo, is the most traditional dessert in the Canary Islands. If you visit them, you must try this flavourful dessert.
It is a very easy recipe you can prepare in less than 20 minutes. It only contains meringue, cream, biscuits and dulce de leche (milk jam).
This dessert is perfect for those with a sweet tooth, so if you want to balance the sweetness, have it with a coffee.
18. Sopas de miel – Canarian-style french toast
One of the most popular desserts in Carnival is Sopas de miel, a traditional dessert that originated in La Palma.
These Canarian-style French toast are made with sliced bread, toasted almonds, sugar cane honey, aniseed, ground cinnamon and lemon zest.
They are very sweet, so you don't need to add anything else, but if you wish, you can serve them with a scoop of vanilla ice cream.
19. Bienmesabe – Almond dessert
Another popular dessert in La Palma is bienmesabe. The main ingredient to make this dish is almonds.
It is simply made with almonds, egg yolks, sugar, cinnamon, lemon zest, and water.
Although you can have it on its own, serving it with a scoop of vanilla ice cream or cake is very common.
20. Barraquito – Tenerife's alcoholic coffee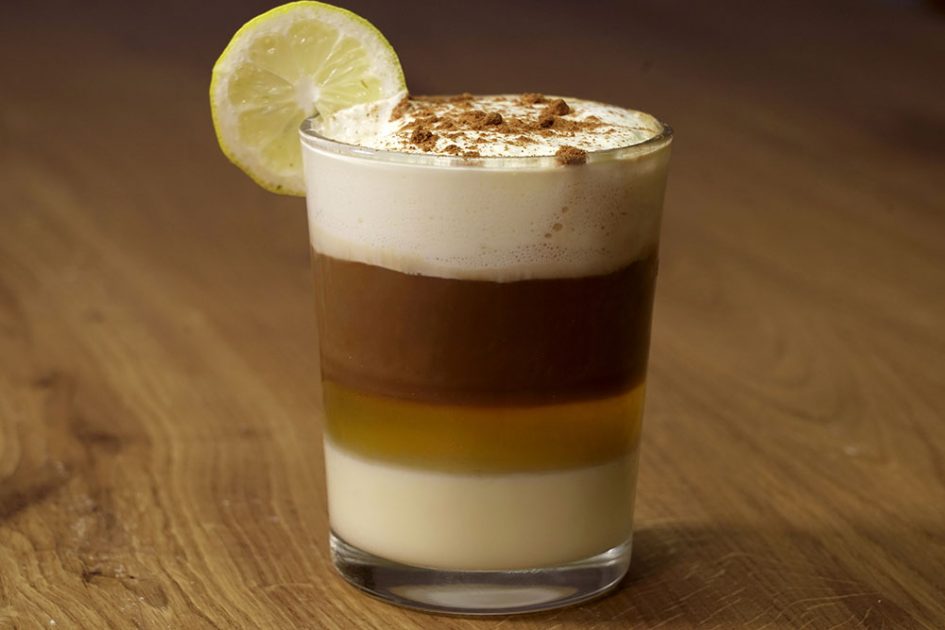 Barraquito, also known as café canario, originated in Santa Cruz de Tenerife.
There are a few variations of this alcoholic coffee, but if you want to make the traditional recipe, you will need these key ingredients: coffee, condensed milk, milk, Licor 43, and cinnamon.
It is effortless to prepare and is usually served as dessert after lunch.